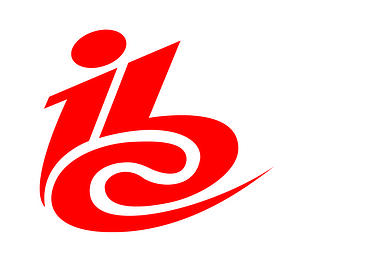 Today's post is from Miles Weaver, our Product Owner for Second Screen and a Senior User Experience Artchitect. You can read more of his thoughts on technology and entertainment at his blog, As I See It
IBC is a massive, exhausting, challenging, invigorating trade show to attend. Anyone that is anyone from the world of video, technology and media is there in some capacity, be they visitors, conference speakers or exhibitors. Being there as an exhibitor, and launching a new company in Piksel at the same time presents its own unique set of challenges to overcome, and its something that I think the Piksel team did admirably, through a combination of genuine enthusiasm for the future, excellent demos across a variety of products, and a cohesive and unified media and press strategy that underscored definitively what it is that we stand for.
But, of course, IBC is about more than just one company and its specific challenges. It is the place to take the pulse of the industry, and understand what you can expect to see in the coming years.
While I didn't get as much chance as I would have liked to stalk the show floor (cutting edge second screen demonstration and education is an in demand thing, you know), I was able to divine what felt like the key trend that will be making its way into living rooms around the world in the future. Of course, alongside the demonstration of this trend, was a clear highlight of its most pressing issue as well.
Trend-wise, it appears as though the idea of the companion app is dead. A single set of features, dedicated to one area of the living room in an companion/second screen/On Demand application is an idea that's best left to its zenith of 2011/2012, for the future is about centralised control of the living room experience from any device you own. One app needs to be able to access all the user's content, be it on linear TV, through a subscription package, a one off pay per view purchase or an On Demand catalogue, and bring that together in a way that is easy to access and intuitive (more on that momentarily). From within that app the user also needs to access any interactive second screen content as well, meaning there is no need to switch experiences, devices or apps.
The issue of a single entertainment app extends beyond the idea of simple access to and engagement with all your content though. As demonstrated by companies like Siemens and Cisco (two demos I was particularly impressed by), the user should be able to control their living room their television, their sound system, their set top box etc. from this single app too. That means that service providers, content providers, and hardware manufacturers really need to start talking and working together in order to give the user access to the kinds of features they are expecting. After all, what good is the Ultra High Definition TV of the future if you can only access, watch and engage with your content in the same way you did in 2005? What Piksel was showing with our 2Si app was a visionary start towards this kind of technological zenith, but we are realistic enough to understand that there is still a ways to go before we reach it.
This emergent trend, however, brings into focus the key issue that this kind of platform will face: User Interface. Without a hint of self involvement (well, maybe a proud shred), I can safely say that what Piksel demonstrated with 2Si at IBC this year was one of the best and most cutting edge UIs on the show floor. We put a lot of focus into how end users will perceive, understand and interact with such a platform as well as focussing on the technology (of course). Again, we are by no means at the finish line when we discuss 2Si, we still have a long way to go in creating the holy grail, but we are at least on the right road.
I did not see the same level of commitment to the user interface around the show as I did to the level of work that had gone into demonstrating technological features. While, of course, the technology at a technology show is the most important thing to be demonstrating, what I saw around the show floor was a lot of UIs (both from demos and fully realised products) that did not consider, fundamentally, how the end user will be expected to engage with this technology. There are of course exceptions to this rule, (Cisco and Siemens as mentioned above), but you can have the greatest set of features in the world yet if you haven't got an intelligent, considered and intuitive user interface at the front of all that, users are never going to care about what you've done. They won't be able to understand it.
As technologists, we of course need to give a premium of thought to the underlying structures that power what we do. But we must always remember those end users who don't necessarily understand what it is that we're trying to achieve, and will not be able to access the greatness that we produce without a guiding light and helping hand in the shape of an intelligent user experience. My hope for IBC next year, is that the evolution of these great ideas on show this year considers how people will use them too.