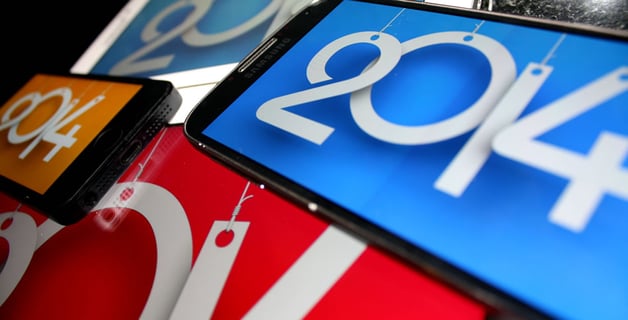 We're six weeks into 2014 and already there have been some huge developments in the world of living room technology and entertainment. CES has been and gone, and while some interesting things were demonstrated, nothing had the kind of cultural impact that has been felt in years past (the tablet revolution in 2011, the heralding of HDTV in 2006 or the announcement of the original Xbox in 2001). We're now looking at the year ahead, free of the buzz and optimism of its debut, able to make some predictions.
1. Don't Expect This To Be The Year 4K
For all the talk that came out of CES about how 4K TV is the future of television, for all the buzz of Sony and LG offering TVs for under $10,000, 4K will not take hold this year, for a few key reasons. The first being that there simply isn't enough content available. While it is certainly an achievement that Netflix will be making the new series of House of Cards available in 4K, more or less the entirety of their catalogue is still at best - in 1080p. Secondly, broadcasters are just not sold on the medium yet. It's my bet that neither are viewers I know I find find 1080p content screened at 48 fps more impressive than 4K. So, when faced with the option of replacing huge portions of infrastructure (some of which has only just been completed) for 4K versus broadcasting from existing setups at a higher frame rate, the choice is obvious. The third reason why 2014 is not going to be 4K's year is that most consumers still do not know what it is. It is all well and good for the tech industry to talk about 4K and even 8K, but for the average person at home who just decided that 3D would never succeed, 4K is simply not that important. It seems to me that many TV owners have just upgraded to HD in the past five years, and they have no interest in upgrading to an entirely new setup at a cost of at least a thousand dollars. 2014 will not be 4K's year.
2. The Games Console Will Get Much Closer To Being A Set Top Box
By the end of the year, the newest generation of games consoles will be much closer to fulfilling the promise of the entertainment hub that they are intended to be. With the combination of at least one major price cut (likely two, heading into the Thanksgiving/Christmas season) and the refinement of the respective OS that will integrate video and TV content more closely into the offering, the console should become the living room hub of choice. Microsoft is pushing ahead with a range of original new content intended for Xbox One, including the Halo TV series, being produced by Steven Spielberg, and the game/TV crossover, Quantum Break. Combine the gaming your kids want with the ability to watch and search TV, DVDs/Blu-rays and any video-on-demand package you're subscribed to into a more stable and cost effective package, and the Apple TVs and Roku's of the world could have a powerful new challenger on their hands.
3. Second Screen Will Finally Find Its Footing
One thing that became clear through 2013 was that the second screen space was not where it hoped to be. Outside of big name event shows like X Factor or The Voice, the second screen did not consistently drive engagement or make an impact on viewers. This year we'll start to see a reverse in that trend, as networks and content creators begin to understand that it is not enough to simply offer a Twitter feed and micro-site alongside clickable ads anymore if you want users to engage, you have to give them a reason to do so, and that means creating second screen experiences that make best use of the devices they're appearing on and the format of the show. Viewers like the second screen and use it in big numbers when it is designed to fit the programming it supports. This knowledge will slowly seep into wider industry thinking as the offerings that engage the viewer rather than advertise to them continue to grow in popularity.
4. Twitter & Facebook Will Finally Kill Off Other Social TV Apps
Extending my previous prediction, 2014 will be the year that the respective pushes from Twitter and Facebook into the TV space finally wipe out TV check-in apps like tvtag (formerly Get Glue) or tweek. Viewers decided in 2013 that they didn't need a dedicated app to allow them to get the word out that they were watching TV they had Twitter and Facebook. Twitter saw this trend coming a while back, and spent most of last year building out its offering around the TV experience, to the extent that it is now the major name in social TV, and while Facebook still has some catching up to do in terms of perception (a recent study from Second Sync shows that Facebook isn't as far behind as people think it is), between them the two services capture the vast majority of social user interactions around TV. The time has now come for the coup-de-gras, and for the dominance that these two services hold in the TV space to banish the pretenders to its throne. Against tens of millions of users tweeting and messaging about programming they're watching (24.9 million tweets for this year's Super Bowl XLVIII) and advertisers of every shape and size moving to integrate the possibilities offered by social networking into their messaging, it is doubtful that the early apps of Social TV will survive.
5. Netflix Will Decide Net Neutrality
The decision last month on net neutrality is one that could have a transformative affect on the global internet, especially as pertains to over-the-top (OTT) offerings. Verizon (as an example) allowing a competitor's service to preform as well as their own is beyond the realms of comprehension, hence the need for net neutrality rules. The biggest likely victim of this unshackling of the telcos in the VoD space is Netflix, as it stands as a competitor to every single MVPD in the market. After all, why wouldn't Verizon slow down the connection speeds of competitors trying to poach their customers? Netflix isn't going to take this lying down though, and is promising to throw the full weight of its more than 30 million US subscribers at the issue if it needs to. Those are big numbers to hold in your pocket, especially when your pocket is full of money and good press. The streaming service has far more to lose in this fight than the likes of Facebook or Google, and its resolute commitment to ensuring its business is not effectively crippled by modern day robber barons is likely going to be one of the biggest factors in deciding the future of an open internet in 2014.
So what are your predictions for 2014? Let me know in the comments below.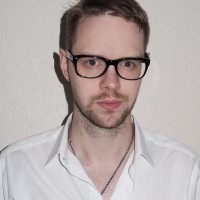 Miles Weaver is the Product Manager of Piksel's second screen application, 2Si. He writes on technology, entertainment and culture at www.milesweaver.com. Connect with him on Twitter with @mrmilesweaver or @piksel.