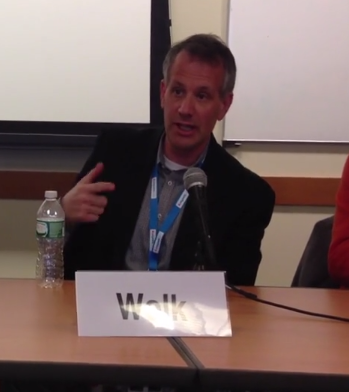 Last week I participated on a panel entitled Second Screen - Social Television - The Merger of Content, Social Interaction and the Video Platforms as part of the Digital Hollywood 2014 Media Summit in New York City.
It was a good group of panelists, representing various parts of the industry:
- Keyvan Peymani, Managing Director, Digital Strategy Division, ICM Partners
- Brian Hughes, SVP, Audience Analysis Practice Lead, MAGNA GLOBAL
- Amaury Blondet, Digital Manager, Discovery Communications
- K-Yun Steele, Senior Vice President, Zenith Media
- Rahul Aggarwal, CEO and Co-Founder, Arktan
- Marc Scarpa, Producer / Director x factor digital, Grammy live, incubus hq
- Alan Wolk, Global Lead Analyst, Piksel, (yup, that's me)
- Matt Farber, President of Wilderness Media & Entertainment, Moderator
The main conclusion the panel drew was that second screen and social TV are still too new to make any definitive statements about what is working and what is not. What constitutes a successful strategy at the moment very much depends on the type of show and its audience. For example, sports and reality game shows, which are usually watched live, will use very different tactics than dramas, which are often watched via on demand.
One interesting conversation was around the need for synchronization: how do you handle the issue of time zones and time shifting? Some felt that having synchronized tweets and comments on the second screen broadcast was the answer, while others (myself included) felt that having content that was not time-based was the answer for instance second screen content that was available when the show was over.
Another discussion addressed the issue of third party apps and how they were faring in the market. Most panelists agreed these apps had not been able to gain critical mass due to a lack of marketing budget and consumers desire for more simplicity, not more complexity. I suggested that second screen would be tied into the program guide experience with networks and show runners creating their own experiences that lived within that app. This is the theory behind Piksel's 2Si product which we think is a winner.
The final topic discussed was the actual definition of Second Screen and Social TV. Many panelists saw an overlap, some saw second screen as being part of social TV while I posited that social TV was definitely a sub-set of social TV as many second screen experiences don't require any interaction, either with the show or with its followers.
Some nicely edited short clips, pulled together by Arktan, can be found below.
Discussing what is succeeding in social TV and what is not.
Discussing live, time-shifted and after-the-fact social TV experiences and overcoming spoilers.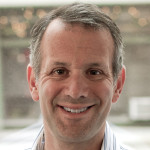 Piksel's Global Lead Analyst, Alan Wolk (@awolk) is one of the most influential thought leaders and futurists in the television industry. He was recently named one of the Top 20 Thinkers In Social TV and Second Screen. Wolk writes and speaks extensively where his common sense approach has been hailed as a breath of fresh air.