I recently moderated a panel at NextTV Summit discussing solutions for video everywhere and was able to attend most of the sessions as well. If there was a common theme I sensed from the people I spoke to, it was that we know things are changing, we just don't know how or when.
One of the main culprits was the current advertising model, which most felt would be difficult to change, even with advanced data. As Discovery's Sean Atkins noted, in regard to digital advertising, I could show a brand that I'd get their ad in front of the one guy who'll definitely buy their product, and it's still not as valuable to them as a broadcast TV commercial.
AT&T's Tom Sauer brought up the lack of standards in non-traditional ad units, something that other speakers and panelists echoed as well: it's very easy for brands to buy advertising using the Nielsen-based standards and metrics that have been in place for the past 60 years. It's much harder for them to spend money on digital, especially when there's no apple to apples comparison available for how effective their ads are.
That's one of the reasons why I believe that all TV everywhere (TVE) and second screen initiatives need to be launched from a single program guide framework, one that is owned by the MPVDs or their successors. The program guide owner can provide the standards that are needed to create a successful ad marketplace. The show-based experiences can be owned by (or licensed from) networks and third party developers, but the framework, including the ads and the means by which they are measured, will belong to whoever owns the framework. In fact, this is the premise behind Piksel's 2Si second screen framework.
Another interesting tidbit I gleaned from the show was the amount of original content that Hulu is producing. I'm curious to see if it gets the level of buzz that Netflix's original programming garnered, but the clips I saw, especially a hilarious scene from a Real Housewives parody called Real Hot Wives of Orlando seemed very well done.
Fred Graver, Twitter's Head of TV, wrapped up the show by offering some behind-the-scenes looks at how the famous Ellen selfie came about, what the role of Samsung and Twitter was, and how they were all able to capitalize on it. (The idea of the selfie was suggested, but the actual format and participants were all Ellen's in-the-moment doing.) Graver did not address Twitter's flatlining growth rate or how/if they can make the move from event shows like the Oscars where everyone is watching simultaneously to a world where much, if not most, viewing is time-shifting. These are the factors that give me pause about Twitter and it's long-term impact on the TV industry.
My next speaking gig will be at the 2nd Screen Summit in Las Vegas ahead of NAB on Sunday, April 6th, where I'll be hosting a panel on Proven Ways of Engagement: Stats, Quizzes and Extra Content.
Piksel will be exhibiting at booth #SU 8905 at NAB so if you'd like to meet over a coffee and a cocktail, get in touch.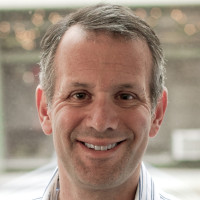 Piksel's Global Lead Analyst, Alan Wolk (@awolk) is one of the most influential thought leaders and futurists in the television industry. He was recently named one of the Top 20 Thinkers In Social TV and Second Screen. Wolk writes and speaks extensively where his common sense approach has been hailed as a breath of fresh air.