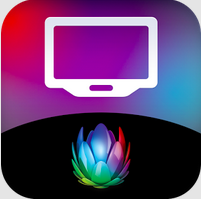 If you're a frequent reader of our blog, you've probably heard us talk about Liberty Global's incredibly exciting multi-country, multi-currency, multi-platform Horizon TV service. Piksel worked as the lead systems integrator on the launch of this ground-breaking OTT service, supporting Liberty Global to launch the service into The Netherlands, Switzerland, Ireland and Germany over the course of the last 18 months.
Horizon TV delivers subscription VOD and hundreds of channels of linear content to digital subscribers, allowing them to create and manage playlists, resume content between iOS and web, and receive recommendations based on their watch-history.
We're excited to announce that we've been able to assist UPC Poland, the largest cable television operator in Poland and a wholly owned Liberty Global affiliate, to extend the service into Poland.
The launch includes the first use of "Unified" Horizon.tv apps for thousands of iOS and Android phones and tablets. Polish subscribers can now access up to 100 television channels in line with their UPC digital subscription over both 3G and WiFi networks. Take a look at this cute launch commercial in Polish:
Piksel was behind the enterprise service platform for the web, iOS, and Android apps, and will provide the ongoing hosting and managed services for the enterprise service platform.
Learn more about our work in this Liberty Global case study or contact us to speak directly with a Piksel Person.