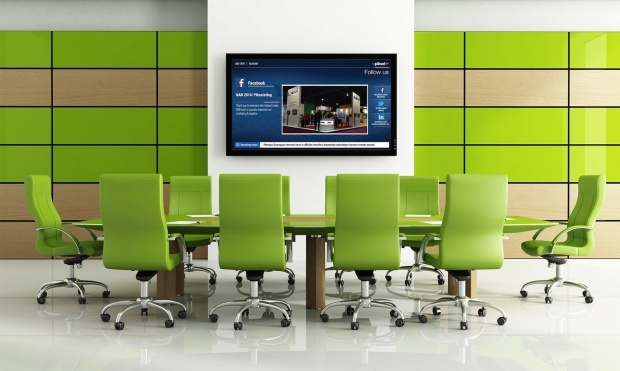 The world is undergoing a rapid transition to digital and global organisations are waking up to the necessity of engaging employees with internal communications that both compel and inform.
The amount of data employees receive on a daily basis makes traditional means of communication – such as company intranet or mass emails – obsolete. To avoid information overkill, global companies are starting to replace internal notes and emails with more interactive media such as video in order to reach employees, whether they are in the building or on mobile devices.
Remote workers need to stay at the forefront of employers' minds, as they can easily lose track of information shared within company premises, leading to disengagement from the rest of the staff. A 2013 H and H Communications infographic found that 78 percent of fully-engaged employees recommend their companies' services and products, while only 13 percent of those who were disengaged would do the same. Moreover, according to the report, companies with strong employee engagement can benefit from an improved operating income at an increase of 19.2 percent over a twelve-month period.
The advent of digital communications is enabling companies to create modern communications strategies that attract, engage and motivate employees, wherever they are and on whatever device. To achieve this, businesses are increasingly using digital signage networks, which enables organisations to broadcast breaking corporate news and external content in real-time, to displays throughout their buildings or to connected individual devices. Devising strategies where there is video in corporate communications allows senior management to share information with a global workforce, and ensures that all staff have access to corporate information.

Daniel Thunberg is the senior vice-president for EMEA and Asia-Pacific operations at Piksel , the developer of DS4 – a digital signage unit designed for the creation and dissemination of audiovisual messages.