Last week I had the privilege of moderating a panel at the Next TV Summit in Santa Monica on the future of TV Everywhere.
It was a good mix of panelists: Yosi Glick from Israeli recommendation engine Jinni, Michael Bishara from Synacor, who recently launched an auto-authentication service, James Ackerman from Broadway Systems, which manages advertising for cable systems, Wared Seger from Parrot Analytics, a research firm and Ather Chaudhry from technology powerhouse Ericsson.
We discussed what was holding TV Everywhere back from broader acceptance and what the MVPDs and networks could do now to make that happen. Among the topics we discussed were authentication, interface, recommendations, delivery and advertising models.
Jeff Baumgartner from Multichannel News has a full rundown here.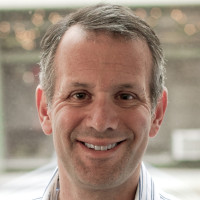 Piksel's Global Lead Analyst, Alan Wolk (@awolk) is one of the most influential thought leaders and futurists in the television industry. He was recently named one of the Top 20 Thinkers In Social TV and Second Screen. Wolk writes and speaks extensively where his common sense approach has been hailed as a breath of fresh air.