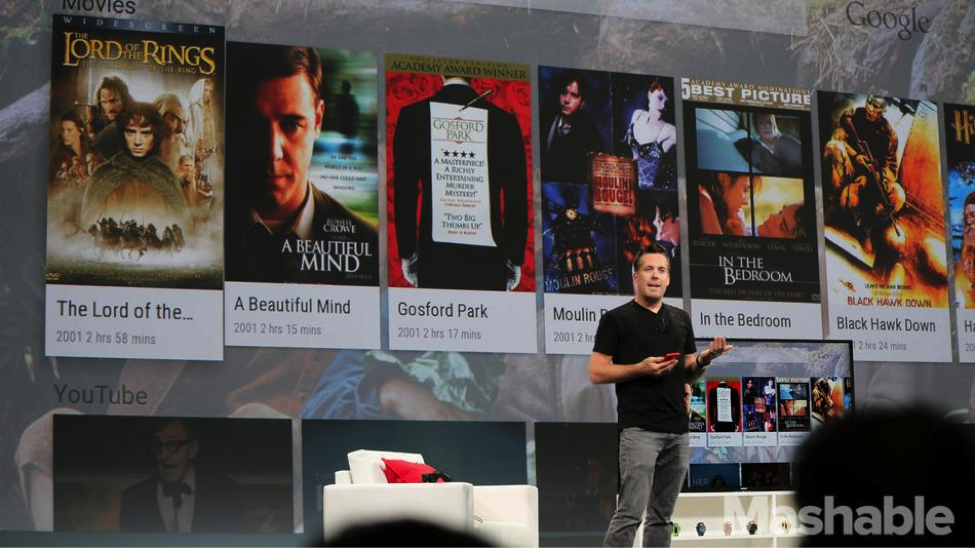 Image credit: Mashable
Once there was Google TV
It was only a matter of time. Not content with attempting to build Skynet or a modular mobile phone, one of Google's more realistic ambitions over the past few years has been to crack the TV space. Their initial attempt, cunningly called Google TV, was a failure. Trying to overlay and co-opt the existing TV experience was not something that viewers or the tech industry really took much of a shine to. The agreement was while the service showed potential, it was not the kind of hit Google needed to crack the TV space. Fast forward four years to the Google I/O conference this past June, and Google decided to give round two a go with the even more cunningly titled Android TV.
Introducing Android TV
No one can say Google hasn't learned from past mistakes. Building on the success of Chromecast, the world's most popular website has refocused their efforts - gone is the TV overlay and HDMI pass through. The focus was on the software and what it can do (they didn't even show the hardware itself, though expect some puck-esque design) - voice search of TV content, integration with Android and Chrome, remote control from Android devices, a platform open to game developers (following the lead of Amazon's Fire TV and Sony's Playstation TV) and one that provides a modular UI kit to create experiences that work for the form factor. This is an impressive set of specs, even more so when you consider how deeply integrated Android TV is with Google's impressive ecosystem.
Where to from here for Google's dive into the living room
Of course, feature lists are all well and good, but what does this actually mean? Combined with Google's focus on getting high performance, low cost Android handsets into hands across the world, it looks like Google are going down the Apple route of creating a complete ecosystem of devices and services that users won't want to leave. Google already have an impressive list of partners on board with Android TV, with a particular focus on device manufacturers. The aim appears to make Android TV as ubiquitous as possible; to get it on as many devices as possible, regardless of manufacturer. Who's to say that Android TV will actually arrive in device form at all? Maybe it's all software, ready to be installed on Smart TVs and upgraded onto Chromecasts around the world. If there is a device, expect a low price point.
Google's made a lot of mistakes in the TV space previously, but it appears that they've learned from them and turned around something beautiful and intelligent. This could be the play for the living room that works.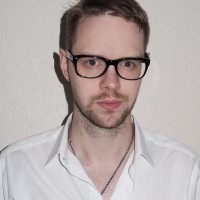 Miles Weaver is the Product Manager of Piksel's second screen application, 2Si. He writes on technology, entertainment and culture at www.milesweaver.com. Connect with him on Twitter with @mrmilesweaver or @piksel.