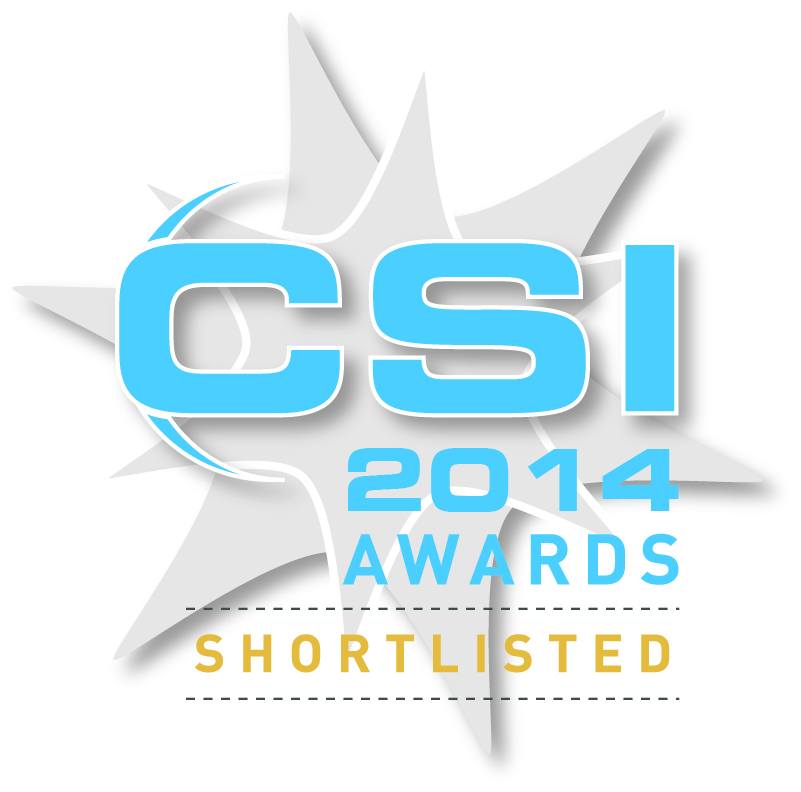 We're very proud to announce that we've been nominated for not one, but two awards in the 2014 CSI Awards shortlist in the categories of Best TV Everywhere/Multi-screen Video and Best Social TV Technology, Service or Application.
Everyone in the industry knows the CSI Awards as one of the most comprehensive and competitive awards for the cable, satellite, terrestrial broadcasting, mobile, and IPTV sectors. Launched in 2003, the awards attract over 150 submissions each year, and it's a huge honor to even make the shortlist.
Here's some background on the projects we submitted:
Best TV Everywhere – OSN Play
Our submission for Best TV Everywhere/Multi-screen Video was based on our work for Middle East broadcaster OSN and their already award-winning TV everywhere solution, OSN Play. OSN Play was the MENA region's first online TV viewing platform when it launched in May 2012. A pioneering innovation, OSN Play delivered both live and on-demand content to a breadth of devices.
The MENA market has evolved rapidly since implementation of the platform when the consumer expectation was for content to be available on web only. The challenge now is for services to be adapted to new devices as soon as they are launched, which has lead to us working closely with OSN to enhance their service accordingly.
As such, we've evolved the service with many additional devices, added playback functionality on 3G/4G networks, incorporated curated editorial collections, a personalized library 'My Play' which acts as a hub for subscribers' favorites and rentals plus much more.
Best Social TV Technology – 2Si
Watching TV is a communal experience and Piksel's 2Si gives content owners, aggregators and distributors the tools to leverage the second screen for a increased engagement.
Focused on the end-user experience, 2Si takes the notion of social TV being simply tweeting with a show's hash tag to the next level. 2Si is a seamless second screen interface for:
- enhanced discovery and recommendations from your local geographic area, Facebook friends or Twitter followers
- interactivity features like polling or trivia (thanks to our friends at Ex Machina)
- advertising targeted to the individual, based on automated content recognition (thanks to our friends at Civolution), and
- replacing the cumbersome program guide and remote control to make navigating to content instantaneous.
A component of the Piksel Palette, 2Si bundles a series of customizable modules for social, programing, recommendations, VOD, advertising, and interactivity that can be leveraged by a show, channel or network. Either integrated into existing propositions, or offered as a self-standing product 2Si provides a best of breed solution that allows for the quick and reliable adaptation to changes in the market.
See OSN Play and 2Si close up
With almost two decades of experience, we've been experts in video since online emerged and we help many content businesses manage change with less fuss and more confidence.
You can see our implementation of OSN Play and a demonstration of 2Si at our IBC booth, 1.C30. If you can't wait until then, our team would be happy to show you prior. Arrange a demo here.
The CSI Awards ceremony will take place on Friday, September 12 at IBC in Amsterdam, wish us luck!