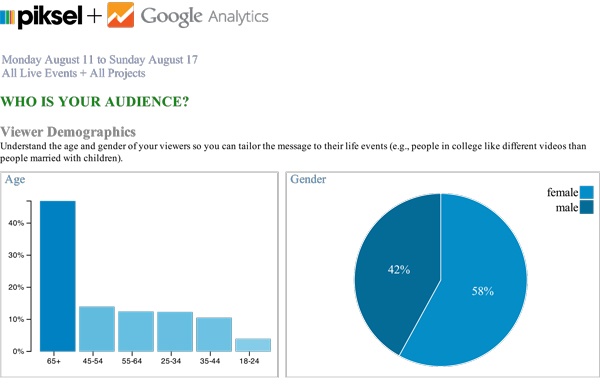 To all the fans of video out there, and those who rely on it to do your jobs, we're so incredibly proud to announce a few things that we've been working on over 100 recent sleepless nights.
As with any product, it's not just the software that counts, but the entire experience you have with it, the people who support it, and most importantly, the wonderful things you can do with it.
And boy do we have some fun things to share with the latest 5.12 and 5.13 releases of the Piksel Video Platform.
Let me take you through my favorites:
Lightning Fast Speed
We've begun optimizations to our web application, our analytics engine, and player technologies. You should notice a few speed improvements across the board, while we continue to invest to make our product load at the speed of thought.
99.998% Uptime
Over the course of the last year, our infrastructure and software engineering teams, spread across the globe, have done what some thought impossible. We now have nearly five 9s reliability over the last financial quarter. We've transformed a simple web app into a broadcast-grade solution that even major TV networks in Japan have signed up to start using.
Analytics
Over the last 3 months we've been working diligently on our analytics offering, bolstering our current solution for both live and on demand as well as a deeper integration with Google Analytics.
Beginning Monday, September 5, 2014, our customers will receive a weekly Piksel Automatic Insights email with interests and demographics that will help answer the following questions:
Who is your audience?
Is your message being received?
How are your viewers watching?
We intend for these automatic updates to assist you in understanding what messages and content are viewed regularly, so that you are able to provide more targeted content. By delivering these updates to you weekly, we hope to cut down on the time it takes to generate the reports you need to obtain the right data.
Major New Features
Yes, you read the beginning of this blog post correctly - we're releasing two major versions of our software less than a week apart:
Version 5.12 was released Thursday September 4th
Version 5.13 will be released Tuesday September 9th
We've also had nearly 20 minor releases over the last month in order to deliver on and improve the areas mentioned above. A few of the shiny new things we've built include:
Infinite Roll Ads
Monetization is a critical component of many of our media, entertainment, enterprise, and sports customers. As such, we've built our shiny new Mid-Roll Ad feature to go further than you could have imagined. Instead of just one ad, you can put an infinite number of ads at the beginning, middle, or end of your On Demand videos. It's VAST and VPAID compliant, working with your favorite ad server and even uses the VMAP programmatic cue point scheduler. Whew.
IP Blocking
If your organization is worried about security and want to limit your employees to only working with the Piksel Video Platform from within the corporate firewall (read: from inside the office), then you'll love IP Blocking. Simply set any number of IP Addresses that you approve and watch as no one can log in outside of work.
APIs
You may be surprised to learn that a host of our customers never log into our Piksel Video Platform because they've programmed custom integrations with their own organization's software. Nearly the entire 5.13 release has been dedicated to introducing new APIs and improving existing APIs. If your organization has been searching for more automatic ways to "get the job done," reach out to your client manager and we can help you get started with our documentation.
Analytics Insights Email
Yep, we already told you about that, but I just had to mention it again because it's awesome!
User Experience & User Interface Design
Making software friendly and fun has been a fascination of mine for years. To that end, we have been working with our award-winning experience design team on a more intuitive experience for you as well as a modern visual refresh to our product, a preview of which you can see in the 5.12 Release Notes under the new Live Monitoring section. We can't wait to show you what we're continuing to build.
Stay tuned...
In the meantime, catch up on the details with the 5.12 Release Notes and 5.13 Release Notes, and if you are not yet a Piksel Video Platform, get in touch to learn how you can be.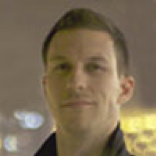 Sean Everett is product manager for Piksel. He has built various products across the web and mobile for both consumers and enterprise businesses – including anonymous social networks and video apps for the faith, sports, and enterprise markets. Connect with him on Twitter @seanmeverett or @piksel.