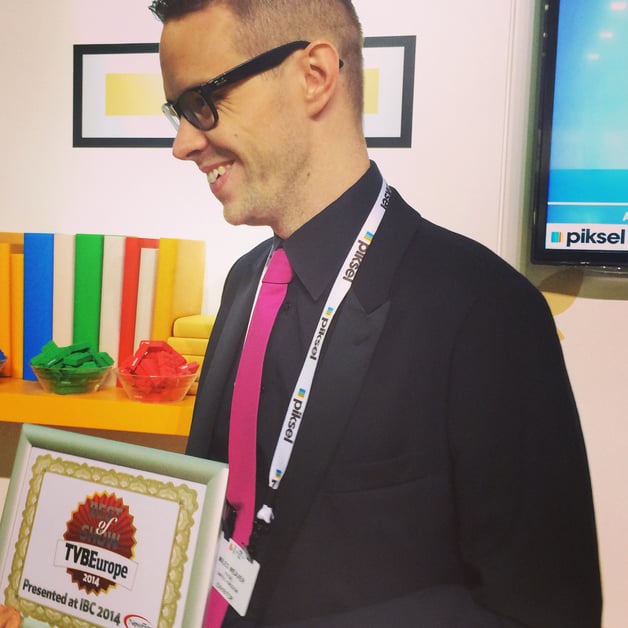 At IBC 2014 we launched a brand new proof-of-concept designed to give consumers access to the content they want, when they want. We thought about the current challenges viewers face with content discovery and content recommendations and applied it to it an all-in-one adaptive content ecosystem called Piksel Mosaic.
We knew we were onto something before we got to the show, but we were overwhelmed by the positive reactions, from content owners, aggregators, distributors, press, analysts, and everyone in between. It seemed almost everyone saw how our intuitive tile based interface could take the pain out of an increasingly fragmented multi-screen world.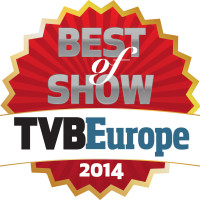 In fact, so too did the judges of NewBay Media's TVBEurope's Best of Show awards and we're very proud to announce that Piksel Mosaic was one of the winners.
Here's what other people have to say about Piksel Mosaic:
"Previous attempts to aggregate these types of content (such as that by Nokia with Ovi) have failed, but we believe the market is now ready for this (Piksel Mosaic). In our opinion, this represents an opportunity for telecom providers to integrate the service as part of a wider multi-play offering." (Source)
- Paolo Pescatore, CCS Insight
"Breaking through the noise of IBC is a challenge, but video solutions company Piksel accomplished it with Mosaic…While Mosaic is still at the proof of concept stage, it won the NewBay Media Best in Show award from TVB Europe." (Source)
- Troy Dreier, Streaming Media
"Service providers are being urged to dramatically extend the multiscreen relationship they already have with customers, moving beyond the 'narrow' provision of entertainment to become what is effectively a portal for our daily lives, providing easy access to all types of content we need from the moment we start the day at the kitchen table, on our journey to work, in the office or factory and back on the couch in the evening. Piksel, the OTT and multiscreen TV solutions and professional services provider, has been demonstrating how it is possible with its proof-of-concept Mosaic adaptive content ecosystem, which was launched this autumn." (Source)
- John Moulding, VideoNet
Piksel Mosaic is a revolutionary new way of providing consumers with the right content choices throughout the day, regardless of the device they are using. We believe that hyper-personalization is the next evolution in multi-screen content delivery, and are proud to have been recognized today for our innovation in this area, based on our experience designing user-centric content experiences for nearly 20 years.
Interested in seeing Piksel Mosaic for yourself?
Book a meeting online.