Christian Millennials represent a growing group of faith followers who are looking online to find spiritual engagement in video. A recent report from the Barna Group says that technology is significantly impacting the way today's Christian Millennials obtain religious content and connect with their churches. Its findings show that 7 out of 10 Christian Millennials read scripture on a screen, and 6 out of 10 practicing Christians search for spiritual content online.
These numbers are important because they present an opportunity for pastors and houses of worship to expand their audiences by applying a myriad of digital technologies that are available today. Through live streaming, video on demand, mobile, smart television apps and 24/7 broadcast channels, churches can deepen their connection to people, reach a broader audience, and expand their mission online. This is the promise of a "Digital Church."
At Piksel Faith, we have conducted our own research on this topic by surveying 500 self-identified Christians about their digital and "traditional" church-related activities and content consumption. We've found that more than half of all the respondents to the survey said they are searching for spiritual content online, and of those doing so, the majority is doing the searching on a smartphone. Respondents were eight times more likely to say digital content made them feel more connected to the church than they were to say it made them feel less connected, and almost half are reading scripture online or using social media to bolster their connection with God. According to these findings, going digital is crucial to a church.
If you want to truly become a digital church, here are some tips:
Always be "on". For churches to become truly digital, they need to give their members regular access to what's happening within their congregations. The best way to do this is to employ a 24/7 video network. This allows the "doors" of a church to always be open - with continual access to sermons, speakers, scriptures, and other relevant church topics. By having a 24/network, a church will have the ability to deepen its relationship with the congregation.
Employ digital signage. More churches are incorporating digital signage into their congregations and for good reason - digital signage is a primary way for churches to share important information. It delivers several distinct advantages, including flexibility with announcements and uniting the community. Plus, if you have a convenient solution, it can be easy to create and update content.
Encourage members to keep their mobile phones ON. With the widespread use of mobile technology to stay connected, today's more progressive churches are encouraging the congregation to keep mobile phones turned on during sermons as a way to share messages that move them, via social media and live chat apps.
Embrace Social Media. Social media is a critical tool for message amplification, and one that should be fully embraced by ministries. Today's technologies let pastors syndicate their videos directly to social media networks such as Facebook (and others) at the same time their videos are being made available to their 24/7 networks.
If you are a pastor, you can reach anyone, anywhere, anytime with a genuine embrace and understanding of today's technologies. You have an invaluable opportunity to grow your congregation by forging effective digital strategies and chart more secure digital futures in a world that is increasingly online oriented, especially among Christian Millennials. It is an opportunity not to be missed.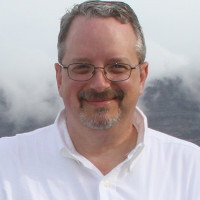 Alan Riley is the VP of Sales at Piksel Faith, committed to working with church leaders to master new digital mediums. A self-confessed nerd, photographer, writer and guitarist, Alan is also an active part of the worship ministry at GracePointe Marietta Church. Connect with him on Twitter @AlanRiley or @PikselFaith.
This article originally appeared on Ministry Best Practices.