In the first part of this series, Piksel's Miles Weaver explored how value based analytics enables operator to create insightful choices around how content gets to the viewer.
For part two, Miles looks at the power of context and how analytics can play a critical component of ongoing content acquisition and distribution strategy.
--
Theodore Roosevelt once said that "…people don't care how much you know until they know how much you care." Although open to interpretation, it is fair to say that without understanding, information never becomes knowledge and no one learns anything. Recommending to a user "You watched series one of Breaking Bad, so we recommend series two" is not putting your knowledge of their Breaking Bad viewing habits to best use.
It is here that we once again come back to knowledge, and the need to turn information into understanding. As mentioned above "You watched series one, we recommend series two" does nothing to enhance the user's experience, nor does it drive the discovery of more of the service provider's content – it doesn't use any understanding of the user's behaviour or viewing habits. Where value can truly be derived - both from a commercial and a quality of user experience perspective - is in delivering content that is relevant to what the user is doing at the time or place or device they're using. Looking at user interactions in that fashion begins to reveal how best to deliver an experience that matters to the customer. It what generates the value and knowledge from the vast range of analytics data that just a single user will produce.
For example, our hypothetical user who had excellent taste and watched season one of Breaking Bad generally viewed an episode per day. If we were just basing our analytics viewing of that user on that information, then we derive no value and learn nothing useful. But if we delve deeper, and look at where and when they watched their daily episode of Breaking Bad, we would see that they generally watch the first ten minutes of each day's episode on the bus on their way home from work on their Android phone. Knowing this means that we could deliver that portion of each episode to them each working day, without them ever needing to search for it. That's convenient for the user and gives us (as the hypothetical service provider) a much greater insight into their behaviour - the next time they search for content on the go, we know the kind of thing they would most likely be in the mood for – not movies, but premium TV drama.
Using that understanding as the springboard, why not delve further? Why not start thinking about the kinds of advertising that might most appeal to our hypothetical user when they're on the go? Why advertise something that generally only has attraction when viewed on TV sets in the living room, when we could advertise content that's relevant to where they are at that given point in time? If this kind of viewing habit is a trend across a broad range of users, why not try to solicit advertising from specific companies that would appeal to this use case? Why not focus on acquiring content that will best satisfy this use case as well?
Now we've moved past simply insight, but we're putting our knowledge and understanding to use. We're evolving and deriving value from our analytics. The service can start acquiring content, pursuing advertising relationships or even adding subscription tiers to meet the demonstrated needs of users in how they commonly engage with the service.
The tale offered by Kissmetrics of how Netflix came up with House of Cards is particularly relevant here:
"Before green-lighting House of Cards, Netflix knew:
A lot of users watched the David Fincher directed movie The Social Network from beginning to end.
The British version of "House of Cards" has been well watched.
Those who watched the British version "House of Cards" also watched Kevin Spacey films and/or films directed by David Fincher.
Each of these 3 synergistic factors had to contain a certain volume of users. Otherwise, House of Cards might belong to a different network right now. Netflix had a lot of users in all 3 factors."
Netflix put their understanding of their customer base to work in order to make decisions about the kinds of content that they would offer. They sunk $100 million into making the first series of House of Cards, and yet they knew that this was not really the gamble the wider industry saw it as, but simply a logical conclusion born of understanding customer data.
However, Netflix doesn't use all the contexts of viewing such as time, place, device, behaviour aor others to inform their decisions; they just use the existing data inputs to tell them all they need to know. Think how much more precise they could be with their content commissioning/purchasing, if they did. It doesn't require wading through vast amounts of meaningless but beautifully presented analytics reports to get to this point, it simply means looking at information in a different way, through a different lens, and using data to explore data. Thus better understanding of individual users and the entire customer base can be derived.
Understanding customers and their needs - what will surprise them, what will delight them, what will prompt them to give more money, isn't as mysterious as one might think. All it requires it need to understand the full range of information the user provides that's relevant to the occassion, and respond to it appropriately. The transformation of raw data into value based knowledge has, after all, been working for our species for several millennia, and of all the things that need to change in the modern world, that isn't one of them.
"New knowledge is the most valuable commodity on earth. The more truth we have to work with, the richer we become."
- Kurt Vonnegut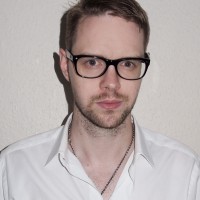 Miles Weaver is Piksel's Innovation Programme Strategist, overseeing the strategy, development and management of concepts stemming from Piksel's Innovation Programme. Miles is an avid commentator on the digital TV revolution speaking regularly at industry events and being published in The Guardian and Read/Write. Connect with him at @MrMilesWeaver
This article was originally published on IBE Connects.