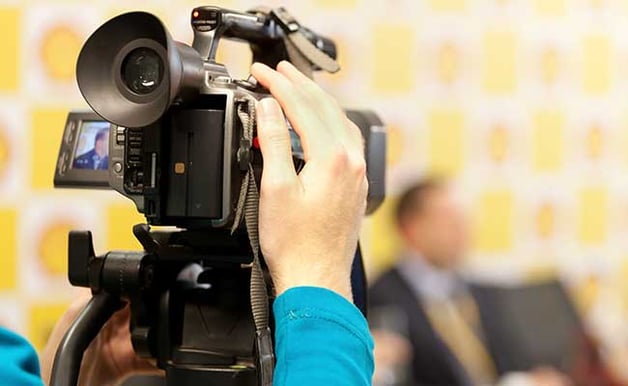 You could blame Netflix – after all since its inception in 1999, it has drastically changed the digital video viewing habits of people globally. Now, clocking in approximately 28% of all Internet traffic, it's easy to see the direction of video consumption.
Of course it's not all on-demand all the time. Live streaming video content plays a significant role in consumption, particularly among ministries and faith-related networks. To be able to share services, special events, and original programming live – right into the homes and mobile devices of believers and faith-seekers everywhere, wherever they might be, allows a new access to share the gospel.
Securing your digital future at the surface may seem like something you already have a strong grasp on – you could be streaming, sharing some content through a YouTube channel, or even broadcasting your content through a local television network. Upon further investigation however, understanding the future of sharing digital content contains a number of benefits. These include:
The opportunity to reach greater markets,
The ability to monetize your content more effectively, and
How to craft the perfect digital strategy.
You've spent considerable time, effort and prayer in creating messages that will reach people and open hearts. It's essential to maximize its value.
Let's examine three ways you could extend the use of your video content:
1) Liberating Trapped Video Content
If you produce content, or acquire the rights to video content - be it sermons, worship events, or other Christian programming - chances are, after its initial release, it may be languishing on a back-up drive somewhere deep within the recesses of your media room. Or perhaps you have content that you have been unable to distribute due to the demanding bottlenecks of traditional media. Did you know that you could be sitting on a potentially valuable asset?
By diversifying your digital strategy – either by adding an online channel to your existing television broadcasting or through streaming directly through the Internet, you can tap into a significant market where you can share the content to a wider audience.
2) Monetizing Your Video Content
The word "money" is difficult for many ministries and faith-based organizations to talk about openly. It's a necessary topic though – because it's through monetization strategies (such as giving, partnership programs and subscriptions) that a ministry is able to fund its mission, charitable projects, and other vital programs and efforts. There are a number of ways that you can reap the financial benefits of creating your own online channel. For instance, share your work for free for viewers with the addition of advertising, or offer an ongoing subscription service to regular viewers in exchange for a small fee (something that other OTT providers, like Netflix or Hulu does).
Let's define a few of the monetization strategies available in the online video world:
Sponsorships – Mostly self-explanatory, sponsorships allow advertiser to "sponsor" a piece of content for a flat rate.
Advertising – Also known as AVOD (advertising-supported video on demand), an advertising model is different from sponsorship in that the advertiser would pay the content distributor in cost per thousand viewers (CPM). The more a piece of content is viewed, the higher an advertiser will have to pay to insert their ad before, during, or after the video content is viewed.
Transactional/Pay-per-view – Can also be called TVOD, this allows viewers a single viewing of video content for a one-time fee.
Subscription (SVOD) – Viewers pay a regular recurring fee to access a library of content.
ESales (EST) – Selling an actual copy of the content for a fee. Think iTunes.
3) Digital Strategies for the Exceptional Church
Most local churches don't realize it, but if your ministry or faith-based organization produces video content, you are operating as a media company. It's a subtle but important distinction. Thinking like a media company may put you in the mindset to better optimize your video content to reach more people. By thoroughly investigating creative strategies, and by going beyond the usual methods of content creation and distribution (such as streaming events or services other than on Sundays) you'll discover ways to make a greater impact, and more opportunities to profit, both monetarily and in the intangible spiritual rewards, such as life-change.
It can be difficult to do this alone – which is why we've created a comprehensive educational series discussing all things related to liberating, monetizing, and strategizing your video content.
Join us live in Nashville at NRB, February 23rd-25th to learn how you can "Secure Your Digital Future."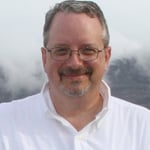 Alan Riley is the VP of Sales at Piksel Faith, committed to working with church leaders to master new digital mediums. A self-confessed nerd, photographer, writer and guitarist, Alan is also an active part of the worship ministry at GracePointe Marietta Church. Connect with him on Twitter @AlanRiley or @PikselFaith.