When you're the UK's leading public broadcaster and already have a successful catch up VOD service, and an innovative second screen experience, what do you do evolve your offering and create a deeper connection with your 11 million registered viewers?
Well, if you're Channel 4, you look at what's engaging your viewers and create a personalized TV viewing experience like no other. A new online destination that combines linear channels, digital content, and services from 20 other platforms into one personalised viewing hub. And you'd enlist your long-standing partner, on 4oD and 4Now, to help you do it. (That's us, by the way.)
The intuitive new All 4 interface guides viewers through a digital experience structured around three temporal states – On Demand (past), On Now (present) and On Soon (future). Intertwined with these three viewing states are personalization features, where viewers receive recommendations based not only on their viewing habits but carefully curated suggestions based on broad content categories. All 4 is also a place where supporting content like interviews or interactive experiences are featured alongside full length content.
We're proud to have worked closely with such an innovative, forward thinking partner like Channel 4 over the last 12 months on the development on All 4. Here's what Martin Gee, IS Programme Manager at Channel 4 had to say about our partnership:
"We continued our partnership with Piksel for this project because of their technical expertise in developing iOS applications and back-end services. Piksel helped us build the All 4 iOS app and a number of key services around a managed cloud framework so we can launch new features more rapidly. All 4 will deliver a more personalized range of content to our registered users."
If you live in the UK, check out All 4 on your iOS device or online, and stay tuned for app releases on other platforms later this year.
Looking for a world-class video solution to drive your business further? Book a demo to see what we can do for you.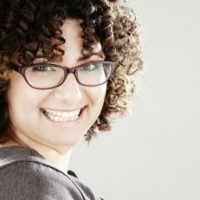 Tarley Jordan is Piksel's marketing and communications manager overseeing public relations, social media, digital marketing, and more. Connect with her on Twitter @TarleyJ.