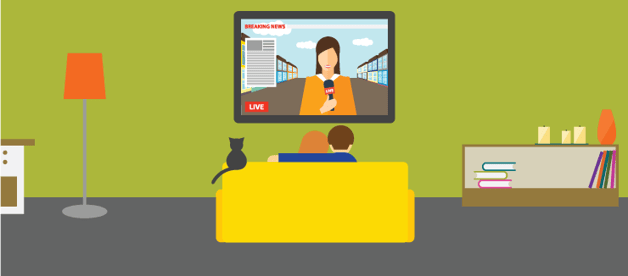 Starting your own content distribution service seems daunting. Major players such as Netflix, Apple and Google have already dominated the market, and there are numerous smaller contenders to deal with when first starting out. Competition aside, the sheer number amount of variables to consider when launching an over-the-top service can be dizzying to comprehend
However insuperable it may seem, there is significant revenue to be made and space for newcomers in the young and developing market. The key to success is to thoroughly plan for your service. As Nobel prize-winning novelist Anatole France has said, "To accomplish great things, we must not only act, but also dream; not only plan, but also believe."
We've outlined the top ten components that go into a successful blueprint for an OTT service. We've offered these elements of strategy in the order you should consider them.
Let's get started.
1. Defining Your Market
This sounds like an obvious first step but it's critical to setting the stage for a successful OTT offering. You need to know exactly who you plan to offer content to, what they are interested in, what they don't like, along with when and where they like to enjoy various forms of content.
It's not a light undertaking. Even if you already own a large amount of content, careful research to analyze who you are marketing to needs to be done. Take a look at this list of just a few of the many questions you'll need to ask during your research.
What is the general age and gender of the market I'm targeting?
Where does my targeted demographic currently go to watch various forms of media?
What type of media do they typically consume?
How much are they willing to spend on a piece of content? Or would they be willing to spend on a service?
What size is the market?
What is the market's general amount of free time to consume video content?
What is their preferred length of content they enjoy?
What is the type of genre of content enjoyed?
Level of engagement watching video content
Level of abandonment watching video content
Preferred type of advertising (are there certain products/categories the targeted demographic will turn away from?)
Do they watch or turn away from specific length of advertising?
What devices do they use?
Do they share those devices with friends and family?
How many people are in the household?
What is the household/individual income like?
What are their buying habits?
Is it hard for them to adapt to new technology?
How familiar are they with an OTT service provider?
Is there room to expand in my target market?
Does the market I'm interested in have a consistent demand for content I'm willing to provide?
What does a day in their life look like?
Every stone should be unturned at this stage. A thorough understanding of what the market is doing will predict not only the type of service to offer, but give you an indication of how consumers will react to your service.
2. Defining Your Business Model
We've given you the ultimate guide to revenue and rights models in our recent blog post and whitepaper, be sure to check those out for a thorough understanding of how to profit on your service. In the meantime, we'll cover a few basic business models to help you structure service offering.
The three major types of OTT offerings include streaming video live, offering video or television content via a catch-up service, and providing video on demand platform or VoD Store.
A live streaming service offers viewers the option to watch specific content live as it happens. ESPN is a good example of this – when a football game is on, viewers subscribed to the live channel have the ability to view on their chosen device.
Catch-up TV is a type of service that allows viewers to watch television shows and other recently network-aired programs via a personal digital recording device or set-top box. This box will store content for a specific amount of time or limited by the space available on the set top box.
A VoD store is a platform housing a library of content where users can choose what they would like to watch. Netflix is an obvious example of this.
Once you have the appropriate business model in place, the obvious next step is to create a platform and acquire the right library to offer your target market.
3. Content Licensing and Acquisition
This is the meat of your business. Here is where you'll need to know some excellent negotiation tactics in get the best content for your money. You'll need to refer to the information you've gathered about your targeted demographic to choose the right pieces of content that viewers will value. And most importantly, you will need to know what mix of local and regional content you wish to offer, how you can get your hands on premium content, and how you can accommodate exclusive rights for content to further drive viewer engagement.
Content without a platform, isn't an OTT service at all. As you build your strategy you'll need to consider your options in developing the right platform to stream your content library.
4. Building a platform to meet market requirements – How do you do it?
There are several options available when building a platform. You could build a video platform internally, integrate and adapt a current platform for your new market and business model, or use a third-party to specify a platform that exactly meets your needs.
If you are building a platform from scratch or adapting an existing one internally, carefully consider the amount of internal resources you will need to allocate for an undertaking. At the surface, it may seem like all you'll need is a couple of developers and voila, a few weeks later you have an instant, beautiful interface, displaying your content library for the world to see.
The easy answer may not always be the best, or most affordable answer. Just a few things you'll need to plan for will indeed call for talented developers, but it will take more than a couple (more like a team) and definitely more than a few weeks (try a few months.) Additionally you'll need resources to:
Design the platform interface (front and backend)
Code your platform to fit various device and application specs (such as a Roku box or Smart TV app)
Design the ecommerce portion for processing payments
Integrate a digital rights management solution to protect your content
In fact, the amount of resources needed is typically so extensive they lead us to the next component of creating a successful strategy.
5. Designing internal workflows for content provisioning
From the back-end of development of a platform, to the front-end handling user requests and issues, you'll need to put workflows together that will assist the various teams of resources needed to serve up content to your consumers. As we mentioned you'll need technical people to develop a platform, but you'll also need teams to handle support requests, eliminate bugs and other code issues, and still more people to handle the ever-increasing demand for offering your platform on additional devices. You should have a consultant or an appointed internal resource to examine your competitor's offerings and your current market's needs to help you determine how to bundle your content together.
6. How to package your content
You'll need a cohesive plan for promoting your handpicked library. You've spent the time curating the content you feel is most relevant to your audience – now you need to package it in a "can't say no" manner.
At this stage you have to strategize on the best way to bundle your content, to figure out your plan for emerging channels and plot the right method for promoting and distributing special types of content. Your pricing strategy goes together with packaging, leading us to:
7. Pricing your content
You can't randomly choose a price for your content you think resonates with your market. It must be based on the scientific research you've gathered. The factors listed below allow you to determine the right price that your market is willing to pay.
What your competitors are charging for similar content
How many competitors are vying for the same market
The quality of the content you offer
The quantity of content (this includes you're overall library and the amount of content within specific categories such as genre or content format)
What is it cost to acquire your library of content
Packaging and pricing your content is a science and directly relates to previous steps. As you are determining price, it is important to consider the type of revenue model – such as an AVOD or SVOD model. The size of your market and how many subscribers or viewers you attract will give you an idea of what type of advertisers you can attract which means you need to have a strong marketing strategy in place – first to launch your offering and to continually grow your audience base.
8. Marketing your content – building a strong brand identity
Marketing your OTT service may seem like a throwaway component. Many new service providers consider it as an optional component to launching a video service. They are wrong. Marketing is one of the most crucial pieces for a successful launch. You know the adage "If you'll build it, they will come?" Well in the OTT provider industry, if you build it, you MUST market it, or you risk being lost in the ether. Positioning your service by pulling out key differentiators, telling your brand story and how it is different from your competitors will resonate in the minds of your targeted demographic and grow your subscriber base.
9. Leveraging your demographics
Once you have sourced and planned for everything else – building a platform, sourcing content, creating a dynamic marketing plan and everything in between, it's time to iterate. Leveraging the knowledge you've gathered in demographic research will help you to further define you market and create benchmarks for future performance.
The use of your base information along with the analytic data you pull from audience engagement will provide you the direction for next steps. It will allow you the opportunity to hyper-personalize, or specifically target each viewer's experience. It gives you the chance to integrate your branding story in sync with the everyday movements of a viewer, so that they will turn to your service first. Proper data analysis will set you far ahead of the competition.
To do this you'll need to ask additional questions of the data you gather from your subscriber base. From this you can examine the results to determine what type of future content you need to acquire – whether or not you need to shift your business model, and help you determine how hone your marketing strategy.
10. Pulling it all together – Do I really need to consider all of these steps?
After going through each component you might ask, 'are all these things truly necessary?' 'Do I really need to look into marketing and internal workflows and all that?' In our opinion, a careful plan is a successful plan. You may not be ready to launch a Netflix or Hulu level service, but even if you are starting small and projecting the type of growth you want to achieve, you'll see that a proper assessment of each step is crucial to meeting your objectives. Gathering the data, planning the process for building or sourcing a platform provider, acquiring the content, and then finally implementing a plan on how to specifically target each and every one of your customers puts you ahead of the curve.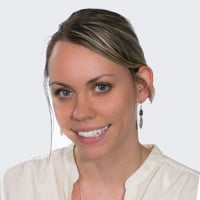 Alyssa Ideboen is the global content manager for Piksel, devoted to creating and curating content that relates to video and technology. She has written widely for the web and has a passion for educating others about the intersection of design and effective communication. Connect with her on Twitter @AlyssaIdeboen.