Recently at NAB 2015, Piksel's Chief Commercial Officer, Kevin Joyce sat down with Bridgid Nzekwu from Connected Media IP and discussed the importance of developing a strategic go-to-market plan for the launch of any OTT service.
In the interview, Kevin highlights some of the barriers facing companies in this space. It sounds like a pretty standard first step, but we see many jump straight in without positioning their business for ultimate success. This includes choosing the correct business model that will work for your target demographics, geography, content mix, and of course, price point.
Kevin also gives Bridgid a sneak peek on what the Piksel Innovation Lab is cooking up next and discusses how we are reimagining passenger entertainment with our new product, Piksel Voyage.
Watch the full interview for more: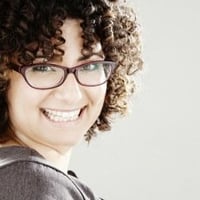 Tarley Jordan is Piksel's marketing and communications manager overseeing public relations, social media, digital marketing, and more. Connect with her on Twitter @TarleyJ.