Multi-Channel Networks (MCNs) continue to revolutionize the traditional television and OTT ecosystems, but many are taking the step to grow their business and take back control from third party video platforms by launching their own dedicated platform. In parallel to YouTube, there are three fundamental reasons for why establishing a stand-alone portal is the right move for an MCN right now: control, features, and profitability.
Control
Building a customized unified platform provides MCNs with greater control of their content, what context it is shown in, what type of advertising is shown with it, and who it is shown to.
Although content maybe be created by the MCN, exclusivity and ownership is not so clear-cut. The arbiter and ultimate censor of video content is the platform, which can remove videos or even shut down an MCN based on its terms of service. A stand-alone service allows the MCN to solely manage their content and decide what remains in the platform and what should be removed.
Secondly, it provides greater control of the audience relationship by providing exclusivity of the use of the collected data and total control of the whole user experience. This means a much close relationship with the viewers and a more in-depth understanding of their viewing behavior.
Additionally, by having a customized video platform, an MCN reduces the risk of brand damage that can be result of featuring advertisements that aren't relevant to their content or audience. This can potentially hurt the brand and push subscribers away. Also there is less risk of viewers switching to other content from competing channels as the unified platform is brand-centric.
Finally, one noticeable advantage for MCN's to build a dedicated platform is the ability to provide content without geographical limitations. They have the ability to decide which geographical region to target based on their content rights agreements and address any region of interest. This is not always possible using third party platforms due to regional censorships that restrict availability in specific countries or regions. For example, YouTube chooses not to be present in some countries and is blocked in other countries by their governments. By building a dedicated video platform, MCN's will have much broader choices to target its content.
Features
Branding
An MCN that can maximize their branding presence by highly customizing the whole user experience of a unified platform will lead viewers to further engage with their brand.
User Experience
One of the more important factors in online viewing, the user experience has proven to have a key role in the transition from traditional networks to the OTT world. A seamless and undisruptive user experience is necessary to hold viewer attention as they move through content. As we mentioned earlier, MCN's with their own dedicated video platform will have greater control over the whole ecosystem, and this includes the capability to provide a more predictable viewing experience. Reducing risk of slow playback or inconsistent streaming during high traffic times counteracts one of the main reasons why users get frustrated and skip videos or abandon a service altogether.
Analytics
Another benefit of having a dedicated video platform is that MCN's can get access to much more sophisticated analytics and reporting tools to provide actionable data. This way MCN's are able correlate video data to other user actions and be able to better understand their behavior and anticipate future needs. It is important that the analytics tools are deeply integrated with the other areas of the video platform and work as a unified system in order to maximize its benefits.
Security
Lastly, a stand-alone platform provides additional layers of security like watermarking to avoid undesired downloads and protect the content from being illegally reproduced or used for other purposes.
Profitability
Finally, a unified MCN platform provides greater control of the revenue streams to grow their business and increase profitability.
The split that the operator takes for delivering the video platform is significant, and the options available to the MCN to generate additional revenue from within the platform are limited. For example, platforms like YouTube currently don't offer payment options such as monthly subscriptions, pay-per-view, or time-based access. Even linking to merchandising or retailer sites is cumbersome.
On their own, MCNs have the freedom to customize which pricing model works best for their business and what resonates strongest with their audience, whether that be AVOD, TVOD, or SVOD.
A growing number of MCNs are opting to bring their audience from existing public video platforms into walled gardens that offer a combination of higher value content in exchange for better monetization opportunities.
For more on the benefits of a unified video portal that supports the rise of MCNs read this slide-deck presentation.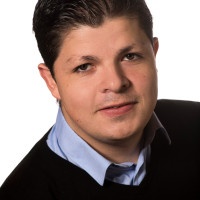 Christian Mendez is Piksel's Market Intelligence Manager and is constantly studying the online video market, recognizing market trends, and identifying early warnings. Christian provides timely insights and wider market visibility to advance Piksel customers business objectives helping them to stay ahead of the market. Connect with him by email: christian.mendez@piksel.com