There is one broadcaster making waves in OTT and that is UK broadcaster and long-time Piksel customer, Channel 4. Earlier this year Channel 4 launched their new All 4 digital TV service – a unique digital hub bringing together 20 platforms for a more consistent user experience. Noticing an increase in digital content viewing on apps, by 24% in 2013 (Channel 4 Annual Report 2013), Channel 4 wanted their content to be accessible seamlessly across multiple platforms and devices, liberated by device technology and version compatibility.
Just last week at IBC, All 4 was named Best TV Technology Platform or Service by the CSI Awards. The All 4 platform was built to reflect current consumer demand for greater flexibility, personalization, and control over their viewing experience. Working together with Channel 4 to transform the online entertainment experience is a fantastic privilege and we are delighted that our work together has been recognized by the esteemed CSI awards.
Hear what Martin Gee, IS Programme Manager at Channel 4 had to say about All 4 and working with Piksel in this video:
The new-look video platform leads consumers through a personalized discovery of catch-up, live, on-soon and "shorts" content, interactive entertainment and social media feeds driven by the user's unique viewing behavior. The platform enables Channel 4 to collect consumer analytics, test and rapidly enable new viewer features to deliver premium quality entertainment that is simple to access, anywhere, at any time.
Get a behind the scenes look at Channel 4 All 4 with a member of the Piksel team. Book a Meeting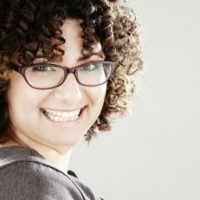 Tarley Jordan is Piksel's marketing and communications manager overseeing public relations, social media, digital marketing, and more. Connect with her on Twitter @TarleyJ.