The business of video has evolved quite a bit in recent years, and at IBC 2015 our team will be stationed at 14.C34 discussing a business-centric approach to making OTT distribution a viable and low-risk option for diverse industries. Here's what we have on the schedule while at the show -
New Customers
We'll also be showing off new customer examples, such as GetBeyond.US by Endemol Beyond USA, and Transavia's implementation of Piksel Voyage™. Through these examples and more, you can see how we help companies to maximize their content's value and reach new audiences through our four pillars approach of Strategic Services, Professional Services, the cloud-based Piksel Palette™ infrastructure, and Managed Services.
Daily Trend Talks
Visitors to the Piksel stand 14:C34 at IBC 2015 can attend the following scheduled daily talks, which give an overview of market trends in the theatrette:
- 10:30 a.m.- Business of Video: Highlighting key trends in the online video business with ways to take advantage of unified workflows at the intersection of broadcast and OTT, featuring Piksel Palette™ and Piksel Digital Showcase™.
- 12:00 p.m.- Advances in Travel Entertainment: Case Study featuring the Transavia Entertainment App based on Piksel Voyage, a recently launched passenger entertainment solution which leverages the popularity of personal devices.
- 2:00 p.m.- The Rise of the MCN: Why unlocking features and growing revenues are key to their success.
- 3:30 p.m.- Life in 4k: Piksel's new end-to-end UHD 4K streaming proof-of-concept designed to push outstanding viewing experiences direct to the consumer, featuring Discovery content.
Conference Schedule
Off the Piksel stand Mark Christie and Miles Weaver will also be speaking.
- Mark Christie, Piksel's Chief Technology Officer, will be participating in the "Future of Broadcasting: Hot topics and game changers" panel within the Rising Stars conference stream from 4:40 p.m. to 6:00 p.m. on Saturday, September 12, 2015 (room G102/103).
- Miles Weaver, Piksel's Innovation Lead, will be talking about the next-generation of passenger entertainment on Friday, September 11, 2015 from 4:30 p.m. to 4:50 p.m. in a session entitled "Entertainment in Motion" at the Content Everywhere Hub (stand 14.J10).
CSI Awards
And of course, we are thrilled to be nominated for two CSI Awards honoring our work on Channel 4 All 4 and the launch of Piksel Voyage.
Meet with us at the show
It's not too late to visit us in Amsterdam at IBC 2015 - book an appointment or swing by the stand (14.C34).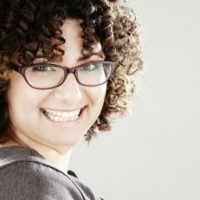 Tarley Jordan is Piksel's marketing and communications manager overseeing public relations, social media, digital marketing, and more. Connect with her on Twitter @TarleyJ.