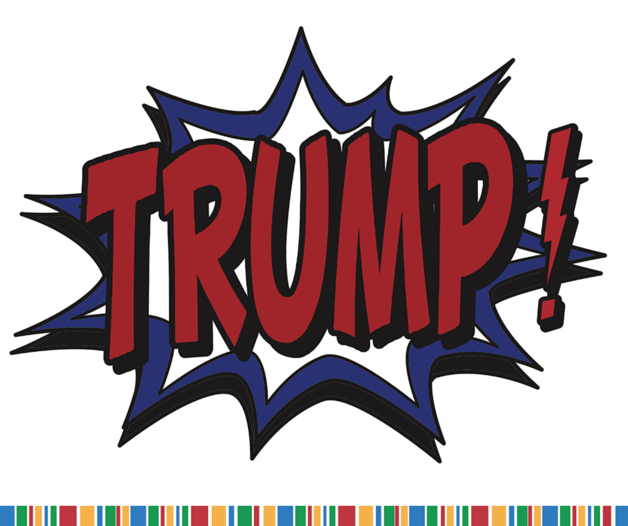 It's common knowledge that Donald Trump does not 'build' buildings. While the business mogul and political anomaly often calls himself a 'builder', what he actually does is license his name to existing structures, adding Trump-esque flourishes to bring it into line with his brand. Only on very rare occasions has he ever actually 'built' something from the ground up. Even Trump Tower, the crown jewel of the empire, was built on top of an existing tower. That process was so delayed and fraught with difficulty, that it may well have put him off ever building again.
Trump realized something key. Why build it when you can buy it? From golf courses to skyscrapers, Trump rarely wastes time constructing from scratch. Every time he does, from Trump Tower to his Trump International Golf Links, construction and development has been beset by problems, from contractors to governments.
Extend this metaphor to yourself, and recall in the previous article in this series, where we likened an OTT service to a house. When your current home no longer meets your needs, is the best option to build a new one? Oh sure, if you had a limitless budget, time, could design everything to your own specifications, and had the architectural and construction expertise needed, then yes, you would consider it. But it sounds like a huge headache, when buying a house that's already built has a lot of advantages. Once you've gone through the move and bedded in properly, you can make it your own quite easily.
The Art of the Deal?
Perhaps launching or re-launching an OTT service should also follow this principal? Yes, it would be nice to build everything yourself and own every block and nuance of the chain, but it simply isn't practical on a number of levels.
Here's why:
1. As alluded to above, building everything yourself means that you need to become an expert in everything that needs building. If we're talking about a physical building, beyond architecture and construction, you would need to become an expert in things like electrical wiring and plumbing. On the OTT level, that means delivering recommendations, DRM or transcoding that not only works flawlessly, but is competitive with every other service out there. And every time something breaks (and it will) you need to be the person to fix it. Do you know anything about damp-proofing your walls? Because they're damp and need fixing right now. It's time consuming, costly, and ultimately cannot remain competitive.
2. Keeping up with the rest of the market is critical. If you build it yourself, you have to manage it yourself. Sure, you can bring a third party to handle the day-to-day operations for you, but you're still responsible for running your own little ecosystem. Meanwhile, the entire industry is doing its thing without you. A new DRM is released? You've got to figure out a way to integrate it, and quickly. Apple announces a feature to iOS that totally revolutionizes the way video is served? Better get on that, because the majority of your users view your content on an iOS device. The industry takes all this stuff in its stride, without any disruption, but when you're managing your own platform, you have to address every one of these points yourself, and quickly. Bringing in third parties only compounds the problem, because you've then got to bring them up to speed on your platform, and then potentially dozens of different vendors are all providing different solutions for your platform, each one being a totally separate program of work to manage.
'I want to surround myself with only the best'
So why not just buy an existing solution? Ownership isn't lost just because someone else built it, and you've saved yourself a self-imposed headache. You get industry experts implementing your best-in-class platform while still maintaining a look and feel that is distinctly 'you'. They can do it at a pace and a cost that is far more reasonable than having to become the expert in everything yourself. You're also supported (on an ongoing basis if they're worth their salt), so that any problem that occurs can be fixed quickly, and any new innovation that the market delivers can be integrated in a timely fashion – the onus is on your provider to sort that, not on you.
Follow The Donald's example and buy, don't build. You'll be 'Yuge' in no time.
Want to learn more? We're at NAB and TV Connect.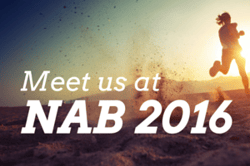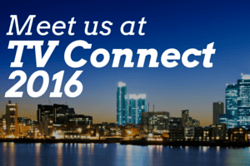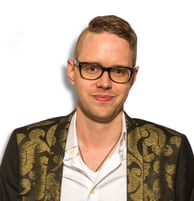 Miles Weaver is Director of Product Marketing at Piksel. Miles is an avid commentator on the digital TV revolution speaking regularly at industry events and being published in The Guardian and Read/Write. Connect with him at @MrMilesWeaver
IMAGE CREDIT: SFerdon/ Shutterstock
The views and opinions expressed in this article are those of the author alone and do not reflect the policy or position of Piksel or any director, officer, or employee thereof.