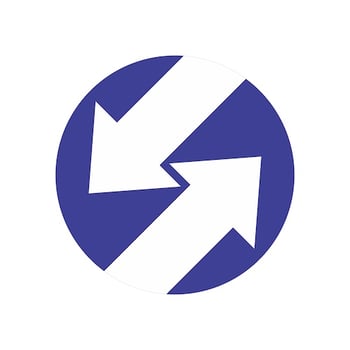 The goal for any broadcaster is to keep viewers interested for as long as possible, but this is becoming increasingly difficult. Aside from the fact we're now accustomed to watching television while simultaneously fiddling with smartphones, tablets and laptops, many viewers are struggling to actually find something to watch.
With more satellite, cable and OTT providers to choose from, and an increasing amount of content available from each one, consumers are faced with what the psychologist Barry Schwartz describes as the paradox of choice. In short, even though consumers should be happy about having more to choose from, it's actually compounding the problem.
The facts speak for themselves. With the help of independent survey consultancy Censuswide, we conducted a study among TV consumers in the UK and US and found that a typical viewer spends 16 minutes a day searching for something to watch. Narrow those findings to within the 16-24 age group, and that goes up to 20 minutes. That's a lot of time wasted every day that could be spent watching something.
The effects of such deliberation can be damaging. 62% of people told us that they will change the channel or even switch to a different provider if nothing appropriate is found, while the remaining 38% will simply give up and switch off.
So what can broadcasters and content providers do to keep consumers happy and battle the paradox of choice? The answer lies in more sophisticated search and intelligent content recommendations.
Despite many OTT providers already using recommendations to increase audience engagement, it doesn't quite seem to be matching the viewer's expectations. Four in ten respondents thought that their usual recommendations were hit and miss, and only 16% thought they were consistently good. This signals an obvious problem with current recommendation algorithms.
Similarly, it seems as though search functions are further hindering viewers from finding something to watch — even if they aren't aware of it. Despite half of all respondents failing to see how the search process could be improved, we received an overwhelmingly positive response when we presented them with new types of search criteria. After asking respondents to pick their favorite new search method, we found that content theme (31%), emotion (14%), character personality types (14%) and actions (10%) were among the most popular. As a result, more than half of respondents in the 25-34 category told us they'd like to be able to search according to these specific themes in the future.
In order to deliver more accurate recommendations and search functions, companies need metadata. Metadata allows every piece of content to be organized according to any number of specific criteria, which then makes it easy to find and recommended content according to a viewer's taste. Piksel Fuse Metadata is the perfect solution for adding metadata to a content catalogue, using natural language processing, semantic search, image analysis and machine-learning technologies to create proprietary metadata on a scene-by-scene basis.
As the wealth of content and diversity of providers continues to increase, metadata is going to be the secret weapon that keeps viewers more engaged and breaks them free from the paradox of choice. If implemented in the right way, providers will be able to make their content discovery more targeted and effective, while also creating new monetisation opportunities and attracting more customers.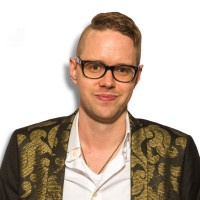 Miles Weaver is Director of Product Marketing at Piksel. Miles is an avid commentator on the digital TV revolution speaking regularly at industry events and being published in The Guardian and Read/Write. Connect with him at @MrMilesWeaver