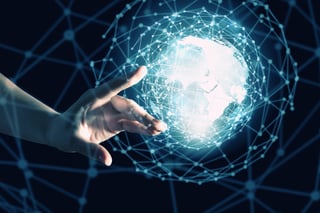 The DPP Predictions 2017 report has recently been released, looking towards the end of the decade and the developments on the horizon that will shape the technology landscape in the next few years. The eight predictions, compiled by a panel of industry experts (including Piksel), look at the changing face of many parts of the video and broadcast space, from delivery and backend systems to UI and content.
In this series of blogs leading towards TV Connect on March 28th, we will explore some of the most pertinent predictions made by the DPP panel, and look at how Piksel is providing solutions to those emerging challenges.
To begin with though, let us examine what the report identified as the "mood music" that will accompany these dramatic new changes, and how Piksel addresses them. These five business influencers will have significant business impact, but be so pervasive that they will not hold any unique advantage.
Mobility
The report restated the now well known fact that audiences are consuming content on the go, but also highlighted how the professional media sector is on the verge of being transformed by mobile opportunities – technical and operations personnel will have the ability to perform key tasks from mobile devices.
Piksel has observed this need for an increasingly digital workflow, and is creating products and solutions to take advantage of it. When so much of the basic workload can be freed from the shackles of physical geography through increasing digitisation and virtualisation, the need for a similarly digital set of tools to manage different parts of the workflow is similarly important. Piksel products like Digital Showcase and Fuse Metadata not only answer the immediate needs in this area, but prime you for future growth around workflow digitisation, enabling efficiencies and cost savings across the board.
Quality
DPP rightly observed that with increased levels of supply in all areas (content, devices, data, tools and services) the demand for content to keep pace was more important than ever. Piksel understands that both backend and frontend standards of quality need to be met at all levels of the chain, so we put a premium on ensuring our products and services deliver both. Things like automated quality assurance and continuous delivery ensures that new features and enhancements can be deployed rapidly and frequently (in some case, many times a day) without sacrificing rigorous testing, while front end aspects are built with an understanding that usability and ease of use need to be found at every level, no matter if it's for a backend console or customer facing UI.
Live
The amount of live content being consumed by audiences is due to only increase in the coming years, and DPP notes the challenge that many suppliers will face in how to create and deliver compelling live experiences for their customers. Piksel is already forging ahead in this area, particularly with Fuse Metadata Creator, where we can segment live content in real time, in order to deliver it, near live, in easily digestible segments that embrace the short-from style of live viewing that is emerging. Similarly, our cloud infrastructure allows for seamless scaling in response to demand in order to ensure a live stream never buckles under the weight of its own popularity.
Speed
DPP identifies speed as a growing concern at all levels of the industry, from speed to market to speed to deliver new content or experiences. The Piksel Palette has been specifically designed with speed and flexibility in mind. This micro services architecture enables the delivery of both whole services and individual features or collections of features, and was developed with the knowledge that quick and seamless integration with third party services might be necessary. This, coupled with continuous delivery principles that enable regular, seamless updates to a service or feature, ensures that when it comes to speed of delivery and of use, Piksel has its customers covered.
Security
The final part of "mood music" identified by DPP was that of security. The report states confidently that every media business will spend money improving the security of its operation and products in the next two years. Piksel has long been a proponent of having the best security available. From making content contribution to the cloud secure through encrypted transport layers and VPNs, to protecting content distribution with our Piksel Guard DRM, built into the Piksel Palette, while protecting customer privacy and sensitive data, Piksel enforces of best security practices.
If you want to talk further about these topics, or understand the distinct solutions that Piksel is providing to help carry the broadcast and media industry into the digital future, book a meeting with us at TV Connect.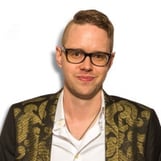 Miles Weaver is Director of Product Marketing at Piksel. Miles is an avid commentator on the digital TV revolution speaking regularly at industry events and being published in The Guardian and Read/Write. Connect with him at @MrMilesWeaver
Save
Save
Save
Save