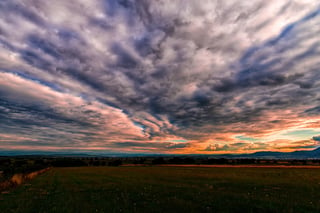 One thing that is evident from across the DPP Predictions 2017 report that we've been discussing in this blog series, and one thing that is becoming increasingly clear across the entirety of the tech industry is how transformative the cloud is going to be. At potentially every level of every business, the cloud brings with it a huge wealth of opportunities that can make delivery and operation of a company's services far better and more flexible.
When we look specifically to the video and broadcast space, we are already seeing how cloud based tools and services are shaping up to form the backbone of the industry, freeing service providers and broadcasters from large parts of the physical hardware that has made it harder to move to a fully digital service. While the cloud is very much on the horizon though, it is yet to have a major impact on the broadcast space. There are a few reasons for this:
Many of the workloads they deal with don't yet require scalability. A 24x7 linear channel needs a relatively fixed amount of infrastructure, and the output is fixed, meaning the cloud advantages are negligible.
File sizes involved remain large and LAN/WAN speeds are only just at the point where IP is practical (especially given the increasing trend towards 4K), so getting files in and out of public cloud is an issue (private cloud is less so as this can sit next to the existing broadcast infrastructure).
Money that has been sunk into current equipment and workflow means that there's an assumption that there is general resistance to the cloud conversation within an organisation until the next equipment refresh comes around, which is typically every 3-5 years.
DPP accurately cite that the suppliers of cloud based solutions currently have a very different view of their features to what their customers (broadcasters and service providers) do. As we can see from the reasons above, purchasers of cloud solutions are not necessarily likely to be on board with the pressing urge to adopt, despite the benefits cloud could bring. The gap between these two worlds needs to close. DPP predicts it will, creating more productive dialogue between supplier and customer, which in turn will create better cost models and greater uptake.
At Piksel we understand that there are areas of the broadcast chain that would immediately benefit from cloud services, like transcode. The ability to quickly spin up (and down) additional transcode capacity in the cloud (via the Piksel Media Workflow) without an additional capex is extremely desirable, and something that would be a great benefit to broadcasters. In addition, this reduces data centre footprint and enables much better cost management and assignment than traditional on premise deployments. Indeed, the advantages of cost transparency is one of the key benefits of the cloud, something that both Piksel and DPP feel is key to the cloud gaining increased traction as a viable alternative.
As DPP cites, the benefits of cloud base solutions are not entirely well known or 100% needed across all levels of the broadcast and media industries yet, but Piksel's solutions allow the potential of cloud based solutions to be realised on a small scale basis, demonstrating their value to the rest of the organisation while not fundamentally upsetting all other parts of the chain. We know from our long experience in this industry that one size doesn't fit all.
If you want to talk further about these topics, or understand the distinct solutions that Piksel is providing to help carry the broadcast and media industry into the digital future, book a meeting with us at TV Connect.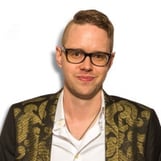 Miles Weaver is Director of Product Marketing at Piksel. Miles is an avid commentator on the digital TV revolution speaking regularly at industry events and being published in The Guardian and Read/Write. Connect with him at @MrMilesWeaver
Save
Save
Save
Save