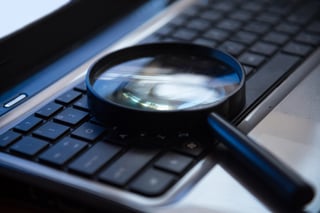 In our initial entry into this series last week, we examined how Piksel aims to address the five key "mood music" items cited in DPP's recent 2017 Predictions report that will prove to be ubiquitous key business influencers as we head into the late 20-teens. For the rest of this blog series that we're running up to TV Connect, we're going to examine some of the DPP report's key predictions in more detail, and assess how Piksel is addressing them.
The first item we'll look at is how new content aggregators are going to begin appearing by stealth. DPP predicts that with customers increasingly expecting a single interface to access all their content (regardless of source) the need for a new kind of programme search to tame an ever growing catalogue will become even greater.
Looking for immediate examples of this emergent trend in action, the aggregated search on TV platforms from Amazon and Apple gives us an indication of how the traditional EPG could be superseded as the most important discovery tool on the TV. It isn't hard to see how a single search entry across multiple different services would be appealing.
But to create a satisfactory experience today there are challenges that need to be considered. There is a big difference between an in-app search for content, like searching within Netflix, and a platform wide search like using Apple TV's main search functionality. While an in-app search need only look through a single set of controlled metadata to find content, the same task on a platform-wide search will typically first require a single catalogue to be created from the highly variable metadata of all contributing providers, making returning consistent, high quality results difficult. It is important to have a partner that understands these challenges.
There is of course a parallel here to consumers' early relationship with the world-wide web: As early surfers moved from the constraints of walled gardens from their ISPs, through more expansive 'open prairie' offerings and eventually to the open internet, a small number of increasingly sophisticated search engines and social networks became the means by which they discovered content relevant for them.
The future replacements for the traditional linear EPG or in-app search that will free us from our own TV walled gardens will similarly harness the power of intelligent content aggregation, built straight into the backend of these services. Aggregators that are equipped to understand the nuances of the specific type of content the user might be searching for will win in the battle for their attention and their wallet. So when, for example, a user voice searches for 'news', the smart aggregator can cross reference the user's stored preferences against the wide variety of niche types of content available, ensuring that the service will always provide results that are fine tuned to a user's interests, be it about their sports team, their local area, their investments or their favourite celebrity gossip. All items are classified as news, but each appeals to a different audience, and intelligent niche aggregators will be needed to identify that.
At Piksel, we've seen the need for better aggregation coming, through discussion with our partners and observations of developments both within the industry and in consumer behaviour. Broadcasters in particular have long struggled, creating huge OTT content stockpiles from their linear channels, making search and discovery difficult for their customers, while organising and cataloguing that same content becomes an increasing operational burden.
In an effort to provide a solution to this growing challenge, we created Fuse Metadata, with its Manager and Creator modules. The Manager directly addresses the issue of organisation of content - by matching and consolidating duplicate content we make it easier to organise a backend content library, which in turn makes search and discovery easier for consumers. This applies particularly to platform-wide searches, where having a consistent set of metadata means that results can be returned with fewer duplications. If all content metadata is matched and normalised across the platform, no matter its source or original format, accurately matching and delivering the right content to the right user will become a far easier process.
The Fuse Metadata Creator module also aims to enhance the search and discovery experience from a different angle – by analysing each content item and tagging it with new, highly granular metadata specific to each one. This gives a much richer and more tailored set of metadata for a consumer to search against, and from the perspective of content aggregators, it gives them a far more accurate description of the content to cross check and surface. Given that Fuse Metadata Creator can tag content on a scene by scene level, we enable services to return the specific scene that might be of interest to the user, something particularly useful when following our earlier example of searching for specific news topics.
Fuse Metadata Manager and Fuse Metadata Creator address today the emerging challenges that DPP predicts will manifest over the next two years. Giving you the ability to reinvigorate your service by merging parts of your existing broadcast and digital workflows to deliver a deeper, richer experience to your users, while also providing much needed matching and consolidation to your catalogue, reducing OPEX costs and making organisation far easier. As aggregators emerge as a key tool in delivering the right content to the right user at the right moment, having a rich, organised and detailed metadata library will make that process all the smoother.
If you want to talk further about these topics, or understand the distinct solutions that Piksel is providing to help carry the broadcast and media industry into the digital future, book a meeting with us at TV Connect.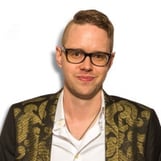 Miles Weaver is Director of Product Marketing at Piksel. Miles is an avid commentator on the digital TV revolution speaking regularly at industry events and being published in The Guardian and Read/Write. Connect with him at @MrMilesWeaver
Save
Save
Save
Save