The world of television is currently split into two halves - the 'old' and the 'new'. On the 'old' side is the long established, predictable, financially dominant analogue/linear content delivery, which has been the dominant method of engaging with television since the 1930s. On the 'new side' is the upstart, the digital world, where almost any item of content can be delivered to any device at any time. This side is far less predictable, far less established and standardised, but is becoming increasingly dominant financially, as more and more customers begin to appreciate the benefits of digital services.
Because these two halves of the television ecosystem are split and silo'd from one another, there is an inevitable duplication of effort and operations. For example, metadata produced for linear broadcast and traditional EPG will likely not be retained when the content is made available on digital services, which means new metadata needs to be sourced/created and attached to the content item. This unnecessary duplication requires additional workflow steps, additional operational effort and additional cost to be resolved.
At Piksel, we've coined the term 'make TV whole again', as a way to describe the transformation TV needs to undergo to properly take advantage of the opportunities that digital delivery affords, without duplicating the effort or processes of analogue/linear teams. By moving to a digital first approach, the ability to create unified workflows that can operate across linear and digital halves of the business is made available in an operationally and cost efficient manner.
Piksel products like Fuse Metadata Manager are designed with the goal of making TV whole again in mind. Supported by our micro services architecture, the Piksel Palette, they break down the walls between parts of the business, enabling them to take full advantage of the flexibility provided by digital first workflows. This blog series will examine some of the key ways you can benefit from this digital transformation, such as; creating operational efficiency, reducing cost and creating a more engaging user experience, including a look at where things could go in the future.
To find out more, meet with us in our private suite at IBC show 2017.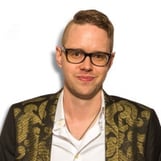 Miles Weaver is Director of Product Marketing at Piksel. Miles is an avid commentator on the digital TV revolution speaking regularly at industry events and being published in The Guardian and Read/Write. Connect with him at @MrMilesWeaver
Save
Save
Save
Save