Deloitte's 2018 predictions for the global technology, media and telecommunications (TMT) sector were released this morning and, as is typically the case, the accompanying report makes interesting reading for anyone with a keen eye on potential developments in broadcast and streaming.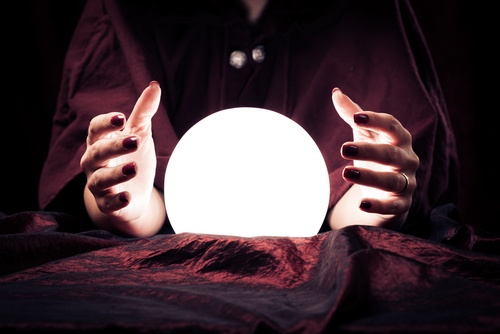 While the 80-page report posits plenty of interesting predictions – a soaring uptake in the use of augmented reality and a potential decline in the cost of machine learning among them – much of the most interesting discussion for media companies will lie in idea that the streaming market is set to become more fragmented than ever as the years roll on.
"By the end of 2020… in mature SVOD markets such as the US, an individual may subscribe… to multiple TV services spanning multiple genres, including drama, comedy, sports and kids," the report suggests. "In the US, a sports fan may want to subscribe to OTT services for each of the major sports."
Naturally, this proliferation of services corresponds with an upswing in the number of service providers, according to Deloitte. "As the cost of programming rises… and with the cost of sports broadcast rights continuing to increase, the number of distinct providers may end up increasing."
There are clear signs already that Deloitte's vision of the future will come to pass. Disney's planned separation from Netflix is certainly the largest single example to date, but there's every chance that we'll see more IP owners decoupling their content from existing SVOD providers as they begin to realise the inherent value in owning their audience.
At the same time, more choice tends to drive greater scrutiny. While the content on offer will always play a huge role in defining which subscription services consumers flock to, a greater selection of subscription streaming services will also bring any flaws into stark relief. If latency or UI issues persist, viewers are likely to consider whether better alternatives may exist.
Technical issues aren't the only consideration, though: customisation plays a key role, too. Deloitte's report also notes that "the attractiveness of the online model is, for some genres, becoming more compelling than pre-existing alternatives… Music subscriptions offer access to tens of millions of tracks and hundreds of thousands of playlists… which are customised to the subscriber." While that might relate specifically to music streaming today, it has relevance for video content tomorrow as well.
Fragmentation of the streaming landscape is only going to fuel the battle for viewer attention. Being able to provide tailored, personalised content that draws in viewers and keeps them engaged will be key to winning it.
To do that, operators will need to make the most of their metadata. Doing so can not only help them increase content relevance and extend its longevity – both key to providing a better viewer experience and essential when looking to keep them watching longer or seeking to generate non-intrusive ad revenue. For monetising viewers and maximising revenues from existing content, metadata is a lynchpin.
There's little doubt, in my eyes at least, that the direction of Deloitte's predictions in this area is spot on; the only question that remains is how fast they take hold. While 2020 might not be that far away, there's plenty of evidence already to suggest that a more diverse and competitive streaming landscape is coming, and that it is coming much faster than many might think.
For more on metadata and its role in shaping a competitive streaming service, learn more about
Fuse Metadata Manager
.