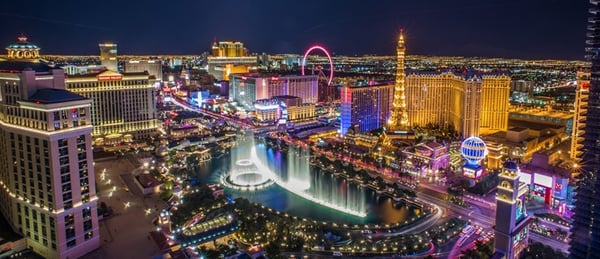 Hard to believe though it may be, we're already a quarter of the way through 2018 – which means that one of the media and entertainment industry's biggest events is just around the corner.
NAB Show 2018 kicks off next week, and the Piksel team will be descending upon the shimmering sands of Las Vegas in full force. Taking up residence in a suite at the MGM Grand between 9th - 12th April, we'll be on hand to help explain the wide range of benefits that can be delivered by building a smarter, more cohesive media supply chain.
As well as giving advice on the practical realities of 'changing the chain', we'll be providing live demonstrations of two of our flagship Fuse Suite products – Fuse Metadata Manager and Fuse Publisher.
Fuse Metadata Manager
By enriching and consolidating metadata across both broadcast and OTT services, Fuse Metadata Manager enhances content discovery and makes the management and transfer of data more efficient. Accurate delivery and maintenance of dynamic content from aggregated data keeps content owners competitive and delivers exceptional operational excellence and a better customer experience.
Fuse Publisher
Fuse Publisher helps broadcasters and content owners bring siloed workflows together. Delivering a unified, digital-first supply chain, it lowers latency, cuts duplication and reduces operational costs, all while increasing agility, productivity, speed to market and revenue. By automating syndication of content to pre-defined endpoints and distributors, Fuse Publisher maximizes revenue generation windows and delivers content when, where and how end users want it.
Alongside these demos, we'll be walking our guests through the deployment of Fuse Metadata Manager for one of the world's largest broadcast organisations, helping them create a content discovery experience that's fit for the future.
If you'd like to know more, have a question about Piksel or our products or want to arrange a meeting at the show, reach out below.