As the technical author for Piksel's software products, Dee Vincent-Day has written and edited hundreds of pages of user guidance since she joined the company in 2016. I spent a little time finding out more about what motivates her, how she got started with IT and why her son has been hanging out with Hollywood celebs.
You've been working with technology for a while now, but where did it all start?
Well, I didn't plan to get into technology. I left school rather suddenly due to a family illness, and ended up taking an evening job in a pub. I was there for a while but my mum was always telling me that I needed to start laying plans for the future, and so I ended up applying for a job at the BBC. It was in their engineering division, and so from day one I was working with computers.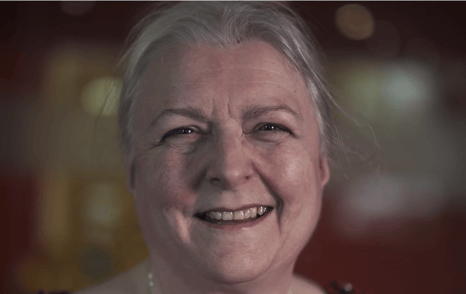 Back then it was an ICL mainframe with an operating system called GEORGE 3, and the BBC had an entire building of these boxes. That whole place probably had less computing power in it than your phone. But we used those machines to run the payroll, keep track of engineering materials, put together programme costing information and more, and I worked a lot on providing training for them during my time there.
So, you went from working in a pub to working with an ICL mainframe. How?
I started as a clerk. I was in the purchasing unit, purchasing materials that the BBC needed to kit out studios. So microphones, cabling, aerial parts. I was told I got the job because at some point in the interview they laid out a load of metals and I was able to identify what they all were. Aluminium, brass, copper… I just reeled them off and they said I was the only person who had a clue.
And that knowledge was all just stored up there, or…?
I was bought up surrounded by metals because my father was a mechanical engineer. He designed the Vincent Motorcycle.
Really?
Yes. It's gained a reputation as a bit of a classic vehicle over the years. In fact my son just came back from California because he's been involved in a documentary about the bike and the Vincent factory. He ended up spending time with a couple of Hollywood stars who are crazy about the bike. And it was his birthday on the way back so the airline gave him a bottle of champagne and a row of seats to himself. I don't think he wanted it to end.
I bet he didn't! So, you got the BBC job thanks in part to your family history, but what was it that made you realise that working with computers was what you wanted to do?
I loved it. I loved the challenges that it presented. I have a real butterfly brain, and can move from one thing to another to another. New technology coming in presented a lot of issues for managers in that, back then, a lot of them had staff who didn't know how to use them. That's how I ended up in training; I loved technology and could convey that sense of wonder that I felt when using it. "Look what you can do with this!", that kind of thing.
Do you still get that sense of wonder?
Oh, yes, of course! Look at what we do here; we deal with massive amounts of data. So much data that it's quite different to what I've been used to dealing with in the past. That creates challenges – some simple, some difficult – but that means that I've just been constantly learning since I started here. I think that's really important, which is why I'm a member of the Institute of Scientific and Technical Communicators. I participate in the Institute's mentoring scheme, offering support to junior members wishing to enhance their knowledge and careers.
One of the things I've tried to instil in my son is that school and university aren't the end of learning. What you learn at school sets you up to carry on learning throughout your life, but it's only the start.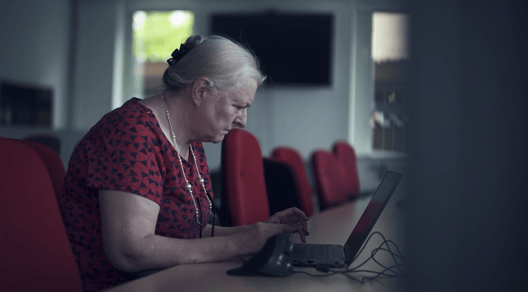 And have you had the opportunity to put that into practice at other roles?
Definitely. I worked in a variety of different places after the BBC, from architectural firms to Barclays Wealth, and they all required different thinking. At Barclays, I was helping to create software simulations that trained bankers how to use financial systems. And before Piksel I was working for an insurance company creating documentation for intelligence engines that assisted with policy decision making. There's some crossover there in terms of skills, but I had to learn a load of new information for each new role.
And that's the case here too?
Absolutely. Right now I'm working on the console that sits behind our Digital Showcase and Fuse Metadata Manager products. I'm writing help systems to go with them. These started off being very basic, but now I'm adding more layers to them - like building a list of every field in the console and providing descriptions of them in plain English.
That kind of information might not be needed for a technical person, but it's invaluable for someone who might have less tech experience, like a video platform operator. So there's an element of approaching everything we do from lots of different points of view, which means there's a lot to take in. I also maintain the user help for our Digital Enterprise system which undergoes updates several times a year.
What kind of process do you go through when creating help documentation?
Before writing anything I usually need to research the topic and I'll then look at adding some data to our systems to create examples for use in screenshots and video.
A lot of the help and training material that I've been working on recently focuses on the Feeds functionality within our Console product. This allows you to group together content in any way you want, whether that's by offering TV box sets, collections of movies featuring certain actors, or anything with a common thread. You could be looking to group films that feature Scarlett Johansson, for instance, but this might then lead you to create a grouping of Marvel Studios films, which then inspires a feed of Disney movies and so forth. The possibilities are endless.
Not every content provider will offer all those items through subscription – some of it might involve renting or downloading to own – and so I've also been producing a lot of help that looks at how to bring all those items together in a coherent way.
Development of the Console is ongoing so I like to keep an eye on what is coming soon. Every month or so I take a few minutes out and sit with the Console Product Owner internally to run through some of the features that are in the pipeline. This enables me to assess how much updating I'll need to do when the new functionality hits the production system.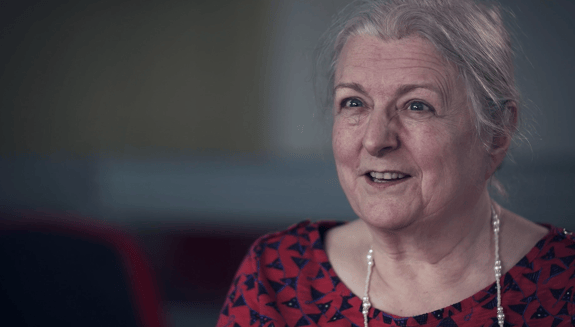 With so much going on, how do you stay on top of all the different technology?
Piece by piece. There are some great systems available to help you keep track of it and build out engaging training content, software like MadCap Flare, for example. But the main thing is to try focus on a few key things at a time. If you try to keep up with everything, you won't be able to hold it all in.
I started off trying to do that, but now I just focus on the things that will make a real difference to our customers. And I think that's the way we approach most things here. "What will make a difference?". It's a good attitude to have.
And is that company-wide do you think?
It is. Everyone's very focused making what they're working on the best that it can be. I really love the culture and environment here. I love the people I work with. There are so many brilliant, talented people here. And I'd go to the end of the world for them, because I know they'd go to the end of the earth for me. I don't think there are many companies that can say that their staff have that ethos.