All 4 delivers content to 11 million registered viewers across multiple devices
Piksel's expertise contributes to Channel 4's development of All 4
All 4 launches on iOS and PCs with rollout to other platforms coming later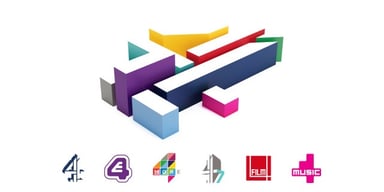 LONDON, UK, April 21, 2015 – Channel 4, a leading UK-based broadcaster that delivers innovative television, film, and digital media services across 20 platforms, has continued its long-standing relationship with Piksel, a global provider of video monetization software and solutions designed to maximize the reach and return of video, to support the launch of All 4 (which replaces Channel 4's existing 4oD online video offering). Developed with support from Piksel, All 4 leverages the cloud to deliver portal consistent user experience— creating a unique digital hub for its 11 million registered users. All 4 initially launches on iOS and browsers; with the plan to extend to other digital platforms in the future.
"We continued our partnership with Piksel for this project because of their technical expertise in developing iOS applications and back-end services," explained Martin Gee, IS Programme Manager at Channel 4. "Piksel helped us build the All 4 iOS app and a number of key services around a managed cloud framework so we can launch new features more rapidly. All 4 will deliver a more personalized range of content to our registered users."
Piksel's experience in mobile application and game console design, implementation and management aligns with Channel 4's strategy to address the rise in digital viewing on apps, which increased by 24% in 2013 (Channel 4 Annual Report 2013). Channel 4 content can be viewed on multiple platforms such as iOS, Android and Windows mobile devices, along with Xbox 360 and Xbox One, and is not constrained by device technology or version compatibility. In addition to building an intuitive interface for All 4 alongside an advanced feature-set, the iOS app also includes analytics to support Channel 4's targeted advertising strategy.
"Having worked with Channel 4 since 2006 and delivering the UK's first digital video platform, 4oD, we have grown to understand its viewers and the TV experiences that they want. This means entertainment which is easier to navigate and access, and experiences more aligned with the unique preferences of the individual," commented Mark Christie, Chief Technology Officer, Piksel. "We're delighted to work with Channel 4 to deliver its biggest new media project this year and use our specialist expertise to help Channel 4 execute this trailblazing, data-driven strategy."
All 4 leverages a services-orientated architecture (SOA) based framework, with Piksel helping Channel 4 build out key components of the solution.
For more information about All 4 features and functionality, please visit all4.com.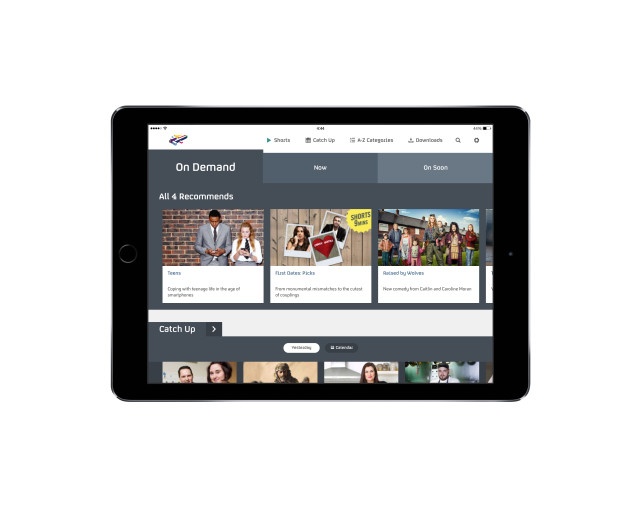 ###
About Piksel
We help the world's leading brands maximize their reach and return with video.
Comprised of a global team of experts we call 'Televisionaries,' Piksel has helped to design, build, and manage online video services for major media companies like AT&T, BSkyB, Mediaset, and Sky Deutschland, as well as enterprise brands like Airbus, Barnes & Noble, and Volkswagen.
Headquartered in New York City, Piksel offices can be found throughout Europe and the Americas.
Follow the company on Twitter at www.twitter.com/piksel
About Channel 4
Channel 4 is a publicly-owned, commercially-funded, not-for-profit public service broadcaster and has a remit to be innovative, experimental and distinctive. Its public ownership and not-for-profit status ensure all profit generated by its commercial activity is directly reinvested back into the delivery of its public service remit. As a publisher-broadcaster, Channel 4 is also required to commission UK content from the independent production sector and currently works with over 400 creative companies across the UK every year. In addition to the main Channel 4 service, its portfolio includes: E4, More4, Film4, 4Music, 4seven, Channel4.com and digital service All 4.
All 4 is available on a wide range of platforms including: PC; Freesat Freetime, Sky, Virgin Media, BT TV, YouView and NOW TV/Roku boxes; via apps for Windows 8, Windows Phone, iOS and Android devices; and on Sony PS3, Xbox 360, Xbox One and Samsung TV.
Piksel Media Contact:
Tarley Jordan
Marketing and Communications Manager
T: +1 (646) 801 4695
E: tarley.jordan@piksel.com
Platform PR for Piksel:
Alice Talbot
Global Account Manager
T: +44 207 486 4900
E: alice@platformpr.com