AMSTERDAM, NL, September 12, 2015- Piksel, a global leader in building successful online video businesses, today announces that the All 4 platform, developed in partnership with Channel 4, has won the CSI Award for Best Web TV Technology or Service, presented at the IBC 2015 conference in Amsterdam.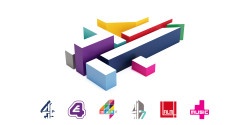 The winning platform brings together all of Channel 4's linear channels, digital content and services in one place, offering over 11 million registered viewers a seamless entertainment experience across every device. The new-look video platform leads consumers through a personalized discovery of catch-up, live, on-soon and "shorts" content, interactive entertainment, and social media feeds, driven by the user's unique viewing behavior. The platform enables Channel 4 to collect consumer analytics, test, and rapidly enable new viewer features, to deliver premium quality entertainment that is simple to access, anywhere, at any time.
Neil Berry, EVP Commercial, EMEA at Piksel commented: "With Channel 4 All 4 we were focused on delivering a highly customized and interactive viewing experience in a format that is consistent and easy to navigate across any screen. It was a rewarding experience to work with Channel 4 in developing this next-generation online video platform, utilizing insight-driven business modeling to offer its viewers an engaging and all-encompassing entertainment portal.
"The All 4 platform was built to reflect today's consumers' demand for greater flexibility, personalization, and control over their viewing experience. We are delighted to have our commitment to transforming the online entertainment experience recognized by the esteemed CSI Awards."
Established in 2003, the CSI Awards are among the most prestigious and competitive technology awards in the industry, designed to recognize and reward innovation and excellence in the cable, satellite, broadcast, IPTV, telco, broadband/OTT video, mobile TV, and associated sectors.
###
About Piksel
Piksel has been building successful online video businesses for over a decade. Our offering of strategic, professional and managed services is underpinned by the Piksel Palette's SaaS-based infrastructure. It's this recipe that enables our media and entertainment clients to prosper in today's video market.
Piksel's unrivaled expertise is in designing, building, managing, and investing in online video solutions for the likes of AT&T, BSkyB, Channel 4, Liberty Global, Mediaset, OSN and Transavia. Headquartered in New York City, Piksel offices can be found throughout Europe and the Americas.
Connect with us: Twitter, LinkedIn, Facebook, YouTube, and Google+.
Piksel Media Contact:
Tarley Jordan
Marketing and Communications Manager
T: +1 (646) 801 4695
E: tarley.jordan@piksel.com
Platform PR for Piksel:
Alice Talbot
Global Account Manager
T: +44 207 486 4900
E: alice@platformpr.com