Piksel invests in state of the art Live Streaming and Monitoring Center at Atlanta office
Center is dedicated to monitoring broadcasts including live streaming events for Piksel's global clients
Customers can be confident that their message will be shared more reliably, consistently and widely than ever before
ATLANTA, GA, SEPTEMBER 3, 2014 (Marketwired) -- Piksel, a global provider of video monetization software and solutions, today launches its Live Streaming and Monitoring Center at Piksel's Atlanta office, which will be dedicated entirely to live-streaming video. At the center, a team of Piksel experts will monitor live streams 24 hours a day to support its clients who are broadcasting content including live streamed events on a regular basis.
Research has shown that viewers abandon a video if it takes more than 2 seconds to start, reflecting the high expectations of the modern day viewer. No longer are people likely to tolerate production glitches or buffering delays – they expect a near flawless experience every time, and will happily move elsewhere if this isn't what they're getting. For live broadcasters, having a team of experts monitoring streams 24 hours a day means that issues will be resolved in near real time to avoid compromising the viewer experiences – as well as broadcasters' reputation and revenues.
Sian Hodgson, SVP Global Infrastructure Services at Piksel, explained: "We want to make sure that our clients never have to interrupt a broadcast to resolve a technical issue and that they don't need to invest excessive resources into making their live streams run smoothly. Our extensive experience working with tier one broadcasters has made us aware that small glitches can snowball if they're not addressed quickly, and has taught us that constant monitoring is essential for this industry."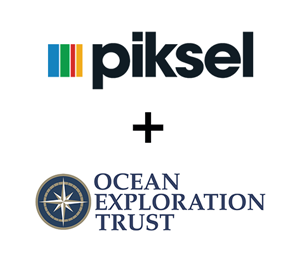 The Ocean Exploration Trust (OET), founded by Titanic-discoverer and famed ocean explorer Dr. Robert Ballard, has been working with Piksel for 5 years to deliver footage of deep-sea exploration from its vessel the E/V Nautilus to science teams on shore and the wider public. Through its website nautiluslive.org, OET broadcasts real-time action in high definition video, 24 hours a day. Selecting from up to 15 source camera feeds both on the ship and unmanned submersibles exploring the ocean floor, Nautilus Live streams three distinct channels to the website. OET is seeing record traffic to its website for its current expedition in the Gulf of Mexico and the Caribbean Sea (June-Oct, 2014), and with Piksel's support, maintained near one hundred percent up time on the live feeds. The focus of the 2014 expedition ranges from studying the long-term impacts of the Deepwater Horizon oil spill of 2010, to the investigations of shipwrecks in the Gulf of Mexico and geologic activity in the Caribbean Sea, including Kick 'em Jenny, the only active submarine volcano in the Caribbean.
Susan Poulton from the Ocean Exploration Trust commented, "Stable and dependable streaming video is critical to fulfilling the telepresence, remote science, and public outreach components of our mission. The online stream is our science team's 'eyes in the field' and we require a partner who can not only support our 24 hours a day expedition schedule, but deliver high resolution broadcast quality images back to shore. Piksel exceeded their commitment to providing this and became our go-to streaming provider."
The Piksel Live Streaming and Monitoring Center will have capacity to monitor up to 128 source streams, and is predicted to monitor around 60,000 live event broadcasts per year.
Images:
Images of the Piksel Live Streaming and Monitoring Center can be downloaded here, or requested from Catrin Owen of Platform PR by email catrin@platformpr.com.
Note to editors:
If you would like to book a meeting with a Piksel spokesperson at the show or would like to attend its press conference at 9.00am CET, Saturday 13th September, on its booth (1.C30), please contact Catrin Owen of Platform PR on catrin@platformpr.com or +44 207 486 4900.
###
About Piksel
We help the world's leading brands maximize their reach and return with video.
Comprised of a global team of experts we call 'Televisionaries,' Piksel has helped to design, build, and manage online video services for major media companies like AT&T, BSkyB, Mediaset, and Sky Deutschland, as well as enterprise brands like Airbus, Barnes & Noble, and Volkswagen.
Headquartered in New York City, Piksel offices can be found throughout Europe and the Americas, serving more than 1,600 clients in over 50 countries.
Follow the company on Twitter at www.twitter.com/piksel
About Ocean Exploration Trust
Ocean Exploration Trust was founded in 2008 by Dr. Robert Ballard. Our international program centers on scientific exploration of the seafloor launched from aboard the Exploration Vessel Nautilus, a 64-meter research vessel currently based in the Caribbean Sea. In addition to conducting scientific exploration, the Nautilus Exploration Program offers telepresence to explorers on shore via live video, audio, and data feeds from our ships.
The program also includes an education component that brings educators and students on oceanographic expeditions. The 2014 expedition sponsors are the U.S. National Oceanic and Atmospheric Administration, Bechtel, the Viola and Panthers Foundations, Alcoa Foundation, Sea Research Foundation, Office of Naval Research, the National Geographic Society, University of Rhode Island, and additional private donors.
Piksel Media Contact:
Tarley Jordan
Marketing and Communications Manager
T: +1 (646) 801 4695
E: tarley.jordan@piksel.com
Ocean Exploration Trust Media Contact:
Susan Poulton
T: +1 (703) 568 6117
E: press@oceanexplorationtrust.org
Platform PR for Piksel:
Alice Talbot
Global Account Manager
T: +44 207 486 4900
E: alice@platformpr.com