Piksel partners with European airline Transavia to launch brand new approach to in-flight entertainment
Transavia service allows airline passengers to choose from extensive library of content to download to their own devices before flying
NEW YORK, NY, June 23rd, 2015 -- Piksel, a global leader in building successful online video businesses, today announces its role as technology partner to the European airline Transavia for its revolutionary new in-flight entertainment service. Transavia is using Piksel Voyage™ to offer travelers better quality viewing experiences and more convenient content selection in the air through use of their own devices.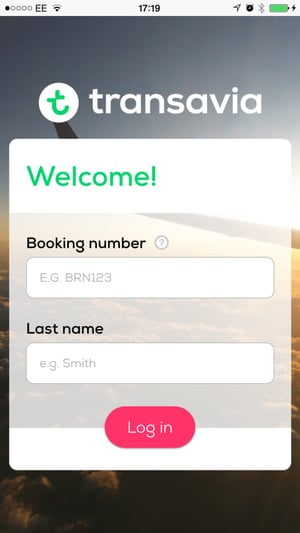 By leveraging the capabilities of the Piksel Palette™ and Piksel's MTVOD (Mass Transit Video-on-Demand) solution, Piksel Voyage, Transavia is enabling consumers to select and download video content on to their personal devices, prior to boarding a flight. In tune with the growing "Bring Your Own Device" trend, the Transavia Entertainment App offers passengers the ability to choose from a wide range of premium TV shows and films to download onto tablets and smartphones. The content is locked until the passenger boards the flight, when it then becomes available to view. Once the flight has ended, the content is automatically deleted from the device, reducing any potential licensing issues.
"We see this as a major disruptor for the industry, and believe this model will quickly become the future of in-flight entertainment services," commented Mark Christie, Chief Technology Officer at Piksel. "Through working with Transavia, it's exciting to show how Piksel's services-oriented architecture, which we call the Piksel Palette, can flexibly adapt to address the business challenges of a whole new industry. Our unrivaled experience in delivering video to consumers wherever they are, across all devices, is enabling us to deliver true innovation for airline passengers."
Transavia is greatly enhancing the in-flight user experience by leveraging the high quality screens found on user devices and offering greater choice and flexibility. Content is available in line with the passenger's "In-Flight" window, providing users with a wide variety of films and programs to choose from. Secure content delivery is achieved by utilizing the DRM functionality of Piksel Voyage.
Roy Scheerder, Chief Commercial Officer at Transavia commented: "The way people consume media has changed rapidly in recent years, and the airline industry needs to reflect this in its in-flight entertainment systems. Our aim was to both boost the flying experience for our customers and cut out the high costs of installing on-board infrastructure for video delivery. Working with Piksel demonstrates Transavia's leadership in Europe as the premiere affordable airline in hospitality, services and digital; choosing to go the extra mile for our passengers. The Transavia Entertainment app helps us to offer a great passenger experience on board, providing our passengers with an innovative and engaging in-flight entertainment product that they can enjoy, while empowering them to select and view their preferred content on their own devices during their flight with Transavia – meeting the needs of today's passenger."
Piksel partnered with industry leader Global Eagle Entertainment to provide Transavia the state-of-the-art entertainment solution.
Images:
Images of the Transavia Entertainment App or Piksel Voyage can be requested from Catrin Owen of Platform PR by email catrin@platformpr.com.
###

About Piksel
We help the world's leading brands maximize their reach and return with video.
Comprised of a global team of experts we call 'Televisionaries,' Piksel has helped to design, build, and manage online video services for major media companies like AT&T, BSkyB, Mediaset, and Sky Deutschland, as well as enterprise brands like Airbus, Barnes & Noble, and Volkswagen.
Headquartered in New York City, Piksel offices can be found throughout Europe and the Americas.
Follow the company on Twitter @Piksel.
About Transavia
Transavia, part of the AIR FRANCE KLM Group, provides scheduled and charter flights to over 110 destinations, particularly in Europe and North Africa. Transavia has nearly 50 years experience and is the most affordable and most accessible 'low cost' airline of Europe, which attaches great importance to hospitality, service and digital service. Transavia offers for both leisure and business travelers an attractive basic price with additional (paid) products and services. Transavia transports 10 million passengers each year and operates a young, environmentally friendly fleet. She flies from the Netherlands from Amsterdam, Rotterdam / The Hague, Eindhoven and Groningen from France from Paris, Nantes, Lyon and Strasbourg.
Piksel Media Contact:
Tarley Jordan
Marketing and Communications Manager
T: +1 (646) 801 4695
E: tarley.jordan@piksel.com
Platform PR for Piksel:
Alice Talbot
Global Account Manager
T: +44 207 486 4900
E: alice@platformpr.com